Tress To Impress! The Best Eco-Friendly Shampoo Bars for Your Unique Hair Type
Aren't you tired of stuffing a million chemicals in your hair daily? Try giving eco-friendly shampoo bars a try. We have one for each hair type!
Hair, hair everywhere! In the drain, on the brush, clinging to my fingers like it had a personal vendetta against me. I was knee-deep in a hairy situation not too long ago.
I tried every darn product under the sun. My bathroom looked like a chaotic aisle at a haircare superstore – bottles upon bottles of different shapes, sizes, and colours. Shampoos, serums, conditioners, oils… you name it; I had it!
But guess what? The real game-changer wasn't found in a fancy plastic bottle. Once I started diving into the world of sustainable living, everything changed. And boy, did it change for the better!
Turns out, those big beauty brands had us fooled all along. They want us to believe we need a gazillion products to keep our hair healthy and luscious. But here's the secret they don't want you to know: all those chemicals they stuff into their bottles are just wreaking havoc on your precious locks. It's like they're on a mission to strip your hair of its natural texture and turn it into something it was never meant to be.
And with further research, I stumbled across another genius approach to a sustainable hair-wash day: Eco-friendly shampoo bars. Their natural, chemical-free composition turned my hair around!
And after living an eco-friendly life for half a decade, I have gathered enough wisdom and experience to recommend the best eco-friendly shampoo bars for your unique hair type.
So, are you ready to join the shampoo bar party? Let's wash away those hair woes and give sustainability a chance to shine!
Hair We Go: Best Eco-Friendly Shampoo Bars For Your Hair Type
Most of us don't know how much variety the sustainable market offers. We think of an eco-friendly shampoo and conditioner and instantly assume they come in one plain composition and won't suit your unique hair texture.
But here's the truth: There are a gazillion scents, compositions, and suitability that sustainable shampoos come in, and you have many options to see which one works for you best.
But to help you start, here is a mini list of the best environmentally friendly shampoo bars for each hair type.
1. For Oily Hair
Did you wash your hair only yesterday, and today it feels all weighed down and super greasy? Don't worry; plastic-free shampoo bars have got your back!
Here are my two favourites for oily tresses:
Best for: Slightly oily hair types
All natural, plastic-free, organic, handmade, and cruelty-free. What more a responsible consumer could ask for?
But to top the sustainability-related features, this locally made zero-waste shampoo bar is the best thing out there for anyone struggling with their slightly oily locks. The saponified babassu oil gently cleanses the oil and dirt in your roots, while the almond, olive, and vegetable oil ensures that your hair doesn't feel overly dry.
The organic cocoa butter also leaves your hair feeling soft, healthy, and super bouncy. But my favourite thing about it is how shiny my hair looks after every wash. The brand claims they use their self-cultivated nettle leaves that are famous for giving hair fibre an irresistible shine and strength.
Best for: Oily hair and sensitive scalp
My chemical-laden scalp loved me for using this Clay solid shampoo bar by Minimal Organics. Its ingredients turned my scalp health around in just a few washes.
The white clay, a.k.a Kaolin, is super gentle and perfect for people with sensitive or itchy scalps. It is one of the mildest natural ingredients for oily hair. Contrary to most conventional shampoos that rely on harsh chemicals to clean the gunk from oily hair, this plastic-free shampoo freshens the hair without irritating the scalp.
No more burning, stinging or dry scalp!
And the rose clay and cocoa butter are there to supercharge your hair and scalp with all the right nutrients and hydration. So you can confidently wear your hair in an updo or let it down without any worries.
Subscribe to our newsletter and save!
Join the SIS community and get 10% off your next purchase.
2. For Dry Hair
Frizz, brittleness, and a thirsty appearance indicate that you may have a dry hair type. The perfect eco-friendly shampoo bar for you will be packed with hydrating ingredients. Just like the following one:
Best for: Dry hair
This Green Pea Shampoo Bar by Minimal Organics is a treat for anyone with frizzy, weak, or damaged hair. It is packed with so many hydrating and reconstructing properties that you'll fall back in love with your hair in no time.
Especially the hair that has been through many chemical or heat procedures and has lost its shape, here is your saviour!
The green pea proteins provide the blocks your hair needs to build its structure back up. And the cocoa butter and olive oil join hands to penetrate the hair fibre to its deepest cells and fill it with rejuvenating moisture.
And then there is aloe vera — universally known for its calming down properties. It helps keep your scalp happy and healthy and prevents any painful flare-ups.
3. For Normal Hair
Is your hair neither too oily nor too dry? Are you tired of people telling you how blessed you are because it is easy to maintain them?
Well, my hair has been the normal type throughout my teens and 20s, and let me tell you: Finding the right product for normal hair is sometimes harder than other hair types. Every product either caters to dry or oily hair.
Well, fret no more! With the best eco-friendly shampoo bars for every hair type, your normal hair is finally rescued!
Best for: Normal damaged hair
Do you know? The Moringa is known as a "Miracle Tree" because it is packed with many nutrients and has several health benefits.
Moringa leaves are packed with essential vitamins and minerals, including C, A, E, B6, iron, calcium, and magnesium. Plus, they contain all nine essential amino acids our body uses to build hair.
So, isn't it genius that Minimal Organics infused the power of moringa into a sustainable shampoo bar so your hair gets all the benefits directly?
Add that moringa goodness with white clay and aloe vera, and you have an all-in-one package for hydration, repair, and growth. Nothing more I could ask for!
Best for: Normal dull hair
Ayurveda is an ancient Indian system of holistic medicine. It's like the wise old sage of wellness, offering a unique blend of herbal remedies, mindful practices, and lifestyle tips to keep your mind, body, and spirit in harmony.
And this zero-waste shampoo by Minimal Organics strikes all the right chords. It is armed with shikakai for shine, aloe vera for the scalp, and cocoa butter for nourishment.
So you can be assured that you have everything you need for a flawless head of hair!
What Makes Eco-Friendly Shampoo Bars "Eco-Friendly"?
Get ready to discover the incredible properties of eco-friendly shampoos that make them the superheroes of sustainability:
1. Plastic-busting magic:
These shampoos come in eco-conscious packaging like compostable cardboard or nifty bars, waving goodbye to excessive plastic waste and giving Mother Earth a high-five.
2. Nature's secret recipe:
With gentle and plant-based ingredients, eco-friendly shampoos ditch harsh chemicals and synthetic fragrances, treating your hair to a nourishing feast of botanical extracts, essential oils, and herbal wonders.
3. Biodegradability in action:
Say farewell to toxic trails! When you wash your hair with eco-friendly shampoos, they gracefully dissolve, leaving no harmful impact on our waterways. It's like magic that keeps our rivers pristine.
4. Solid shampoo superheroes:
Sustainable shampoo bars save the day with their compact size and long-lasting formula. They're perfect for travel and make haircare on-the-go a breeze. Think of them as pocket-sized protectors of the planet.
5. Embracing a sustainable lifestyle:
By choosing eco-friendly shampoos, you're not just pampering your hair. You're making a statement, showing the world that you're committed to making a positive impact on the environment. You're a trendsetter in the world of sustainability.
Get Gorgeous and Green: Level Up Your Haircare Game with Eco-Friendly Shampoos At The Swiss Impact Store!

We've embarked on a hair-raising adventure exploring the world of eco-friendly shampoos. We've uncovered the best plastic-free shampoo bars for each hair type and their remarkable properties, from plastic-busting magic to nature's secret recipe, biodegradability, and the heroism of solid shampoo bars. By choosing these sustainable haircare options, you're not only nourishing your locks but also making a positive impact on the planet.
Now, it's time to take action! Visit the Swiss Impact Store, your ultimate destination for a comprehensive collection of eco-friendly shampoos and zero-waste conditioners. They have everything you need to elevate your haircare game while keeping our planet happy. It's time to suds up, save the planet, and embrace the beauty of sustainability.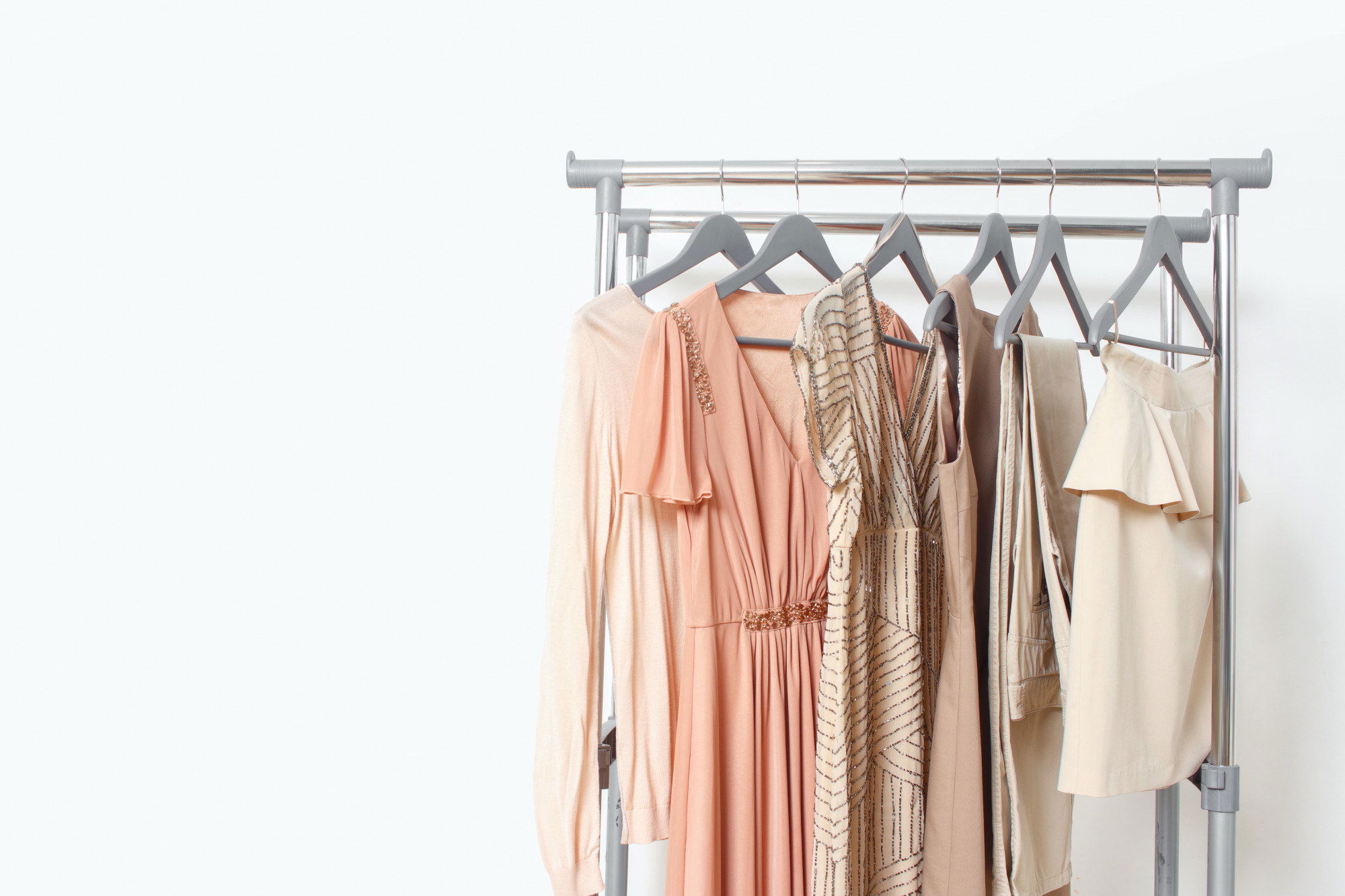 Making Sustainable Lifestyle Transformation Easy
SiS is more than a simple e-commerce platform. Our mission is to encourage, help, and inspire people to look for sustainable sourcing, reduce production waste, carbon footprint, and make conscious choices.
Whether you're on the hunt for sustainable clothing, clean beauty, or ethical homeware, our team has done the hard work for you, carefully screening brands before ever being displayed at SIS.
So all that's left for you is to shop with peace of mind.