Sustainable Lingerie 101: Everything You Need To Know For An Ethical Intimate Experience
Are you ready to add some extra sparkle to your sustainable lingerie collection? The Swiss Impact Store has got your back (and front)!
It all started last year when the fabulous Hailey Beiber graced our Instagram feeds with a photo donning ethical and 100% GOTS-certified cotton underwear. Oh, did that image create ripples in the sustainable lingerie scene!

Hailey's post wasn't just about her killer style; it was a signal to the world that fashion is taking a stand – a green stand! Suddenly, we realized that our unmentionables deserved just as much love as our cute tops and dresses. And, boy, did the sustainable lingerie industry respond with a dazzling array of eco-chic options!
Now, we're all itching to know how this green magic is made – what's the secret behind these delightful pieces that make Mother Nature proud? Well, my friends, get ready for an adventure as we uncover the wonders of sustainable lingerie. From the organic cotton that caresses your skin to the ethical practices behind each stitch, we're diving headfirst into the enchanting world of eco-friendly undergarments.
So, grab your popcorn and buckle up – it's time to witness the sustainable lingerie revolution! With Hailey leading the way and the fashion world taking the plunge, we're about to discover the beauty of intimate apparel that's as good for the planet as it is for our fashion-forward souls. Get ready to embrace the eco-chic wave, one lacey delight at a time!
What Makes Sustainable Lingerie Different?
Ah, sustainable lingerie – we all know they are the next cool thing in the fashion world! But what makes them oh-so-different from their conventional cousins? Well, we're here to discuss all that… and in detail.
1. Eco-friendly materials
First things first, let's talk about materials. Sustainable lingerie is all about the good stuff – organic cotton, TENCEL™, and bamboo! No more pesky chemicals lurking around here. These fabrics are as gentle on your skin as a baby's cuddle – talk about comfort!

They are ethically sourced and responsibly processed. You won't have to worry about harsh chemical dyes irritating your sensitive body parts.
2. Comfort first
Did you know that sustainable lingerie is like a cloud hugging your curves? Oh, yes! Forget those pesky underwires and itchy tags; these eco-chic darlings are here to make you feel like a goddess – minus the discomfort!

Sustainable lingerie is manufactured keeping your comfort a priority. Hence, you'll find a huge variety of organic cotton lingerie and materials like modal that are the epitome of comfort and super eco-friendly.

Check out: Venice Modal Comfortable Bralette
3. Ethical charm
Sustainable lingerie is all about ethics and fairness. It's like they come with a little eco-conscious halo! Fairtrade practices, transparent sourcing, and supporting local artisans – these lovelies have a heart of gold!

Manufacturers of sustainable lingerie stand up against child labour, forced jobs, and preventing girls from acquiring an education. All of these terrible crimes are prevalent in third-world countries from where most conventional fashion brands source their products.
4. Longevity
The whole point of sustainability is to avoid exploiting earth's resources and in return fill up its landfills with disposed of goods. That means you have to make less, consume less, and discard less — encouraging brands to produce long-lasting and durable apparel.

Sustainable lingerie is like a timeless treasure. Say goodbye to those fast-fashion flings that fade after a few washes. These beauties are here to stay, season after season!
5. Styles that celebrate everybody
Our favourite thing about sustainable businesses is that they are inclusive. They celebrate everything good that exists on our planet. Be it animals, plants, the environment, or the million different types of people.

Embrace your curves, your uniqueness, and your fabulousness – because these eco-chic pieces are made for every beautiful body out there!
The Making of Sustainable Lingerie: A Journey of Beauty and Responsibility
Whenever you decide to purchase an eco-friendly piece of undergarment for yourself, we recommend checking the brand's manufacturing process and matching it with the general one below. There may be differences, but the base values should always be the same to ensure beauty and responsibility.
Subscribe to our newsletter and save!
Join the SIS community and get 10% off your next purchase.
Step 1: Agriculture
It all starts in the fields, where the finest organic cotton, bamboo, and TENCEL™ are lovingly grown. These eco-friendly materials are sourced with care, ensuring that Mother Nature smiles with delight.

Organic lingerie doesn't come from pesticide-infested fields. Or ones that empower child labour, forced labour by young girls, or underpaid farmers. Double-check where your sustainable lingerie brand is sourcing its raw materials from so you can be sure of its first step toward sustainability.
Step 2: Processing
Next, the materials are processed and manufactured into the fabric and later, lingerie. Here is a list of brand values you'll need to confirm to ensure fair production practices:
No use of harsh and environmentally detrimental chemicals for processing the fabric
Safe working environment for the labour that poses no threat to their well-being
Fair wages for the employees
Using organic or natural dyes
Empowering local artisans, marginalised groups, handcrafters
Step 3: Logistics
From transporting materials from farms to factories to stores to customers' homes, sustainable lingerie brands ensure they burn minimal fuel.

They could source their raw materials and final products from local fields and factories so their logistics are cut back to a minimum. Many green companies also have a carbon footprint reversal program in place where they give back to the environment (plant trees) as much as they take from it to manufacture their products.
Step 4: Packaging
You'll never see organic lingerie packed in plastic wrapping. That's like sustainability crime number 1!

Sustainable lingerie comes wrapped in paper, reusable cloth bags, or a variety of other eco-friendly wrapping materials.
How To Choose The Best Sustainable Lingerie For You?
Here is our mini guide to help you choose the crème de la crème of sustainable lingerie for yourself:
1. Prioritize comfort
Comfort is key! Say goodbye to those itchy, scratchy undergarments. Choose a fabric that is soft, organic, and doesn't flare up any skin conditions.

Our recommendation: Buenos Aires Modal Bikini Briefs and a matching Plunge Bralette.
2. Find the perfect fit
We all deserve undies that flatter our fabulous curves! Sustainable lingerie comes in a rainbow of sizes, embracing the beauty of everybody. So, whether you're petite, curvy, or somewhere in between, these eco-chic wonders have got your back (and your front)!
3. Stay true to your style!
Oh, and did someone say variety? Sustainable lingerie is like a fashion wonderland! From delicate lace to bold prints, there's a sustainable style for every mood and occasion. Get ready to unleash your eco-fashionista self and rock that runway (even if it's just in your bedroom)!
Embrace, Nourish, and Maintain: Caring for Your Sustainable Lingerie
So, you've got yourself some fabulous sustainable lingerie, huh? Let's make sure those eco-chic beauties last a lifetime – or at least a looooong time! Get ready for some giggles and smart tips to keep your lingerie looking fabulous and planet-friendly:
Love those delicates like they're your BFFs! Hand wash them with gentle care – no laundry machine wrestling, please!
Ditch the dryer and let them air-dry like a boss. It's like a mini-vacation for your lingerie, plus it saves energy – yay!
Keep 'em separated! Don't let your wild socks and rogue zippers party with your precious eco-lace. They need their own space!
Give 'em a break! No need to wear your favourite sustainable bras and undies every single day. Share the love and rotate them like a stylish carousel.
Embrace the gentle cycle! Your laundry machine has a sensitive side too – it's called the "delicate" setting. Use it and thank us later.
Say NO to bleach! Your eco-chic lingerie prefers to steer clear of that harsh stuff. Let's keep it natural and green!
Store them with love! Give your lingerie a comfy spot in your drawer – they deserve to be treated like VIPs.
Conclusion
Well, my fabulous eco-conscious friends, you've made it to the end of our sustainable lingerie journey! Congratulations on taking this stylish and planet-friendly adventure with us.

Remember, sustainable lingerie is not just about looking good; it's about doing good too! From organic materials to fair marketing practices, these eco-chic wonders are a shining example of fashion with a heart of gold.
Now you might be thinking: Where do I find these eco-friendly pieces?

Well, we have the right answer!

Swiss Impact Store.

Their collection is what every eco-comfort-conscious person dreams of!

Discover a treasure trove of eco-chic delights that'll make you feel like a planet-loving fashionista. Embrace sustainability, one lace trim at a time, and let's make a difference together!
FAQs
Q. What is a sustainable bra?
A sustainable bra is made from eco-friendly materials, with ethical manufacturing and trade practice, and with your comfort in mind. In short, these bras are good for, good for the planet, and super for your intimate times!
Q. How is organic cotton lingerie different from cotton lingerie?
Conventional cotton requires a ton of energy, water, and pesticides — harming the environment in the process. Organic cotton lingerie focuses on growing cotton without excessive resource consumption.
Q. Do brands like Agent Provocateur manufacture organic lingerie?
The environmental rating for Agent Provocateur is "very poor." The brand does not include sustainability in its business practices with its materials being sourced from third world countries in Asia and North Africa. Their lingerie is made from polymer-based fabrics and they share no record of their manufacturing process or trade practices.
Q. What are some ethical alternatives to Victoria's Secret?
Brands like 1People produce 100% organic and certified cotton lingerie and keep no secrets about their production assembly. Hence, they serve as solid alternatives for fast fashion lingerie brands like Victoria's Secret.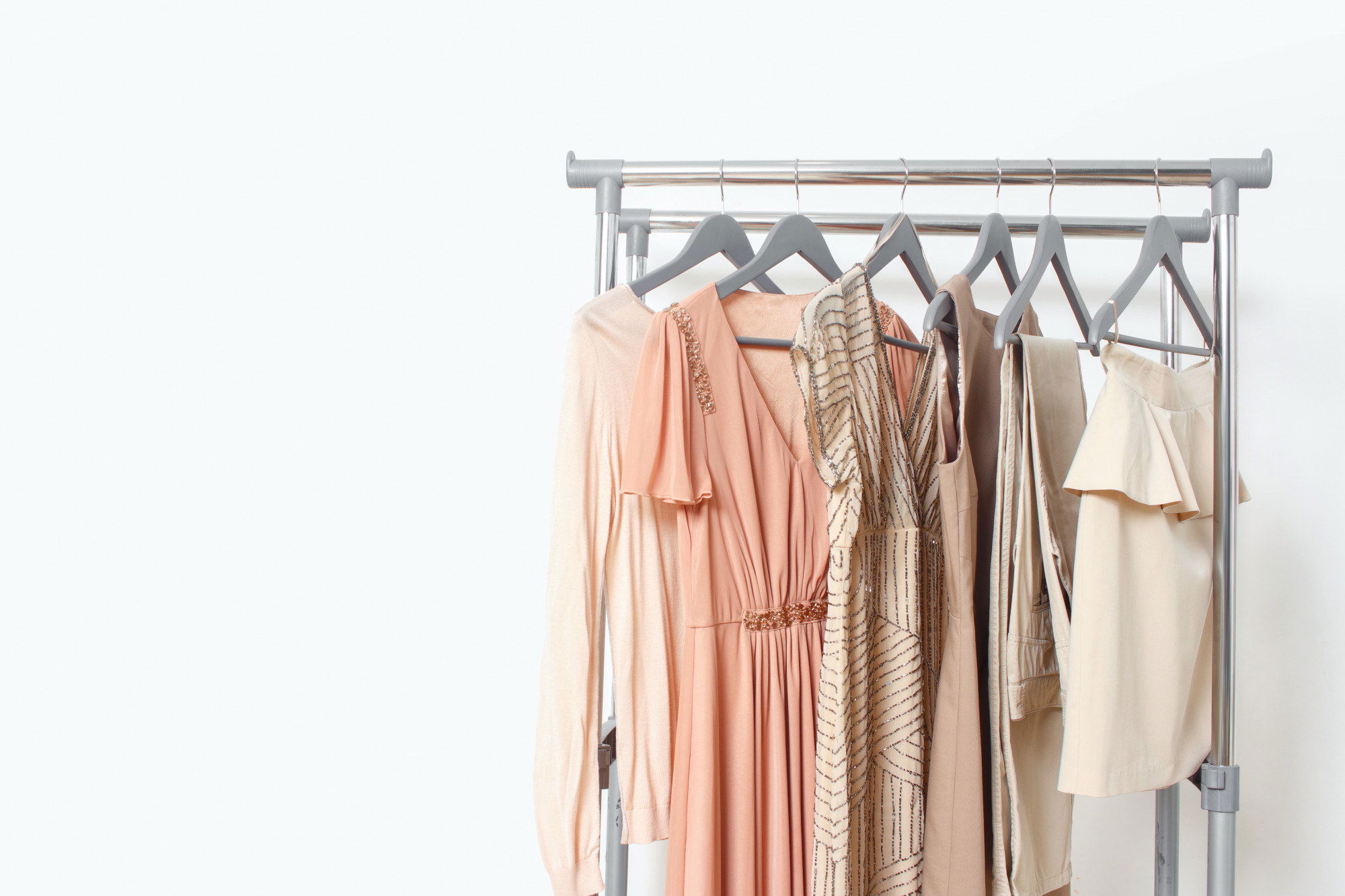 Making Sustainable Lifestyle Transformation Easy
SiS is more than a simple e-commerce platform. Our mission is to encourage, help, and inspire people to look for sustainable sourcing, reduce production waste, carbon footprint, and make conscious choices.
Whether you're on the hunt for sustainable clothing, clean beauty, or ethical homeware, our team has done the hard work for you, carefully screening brands before ever being displayed at SIS.
So all that's left for you is to shop with peace of mind.