Your Guide To Building A Sustainable Fall Capsule Wardrobe
Looking for ideas to create sustainable autumn outfits? Look no further than here!
Is it just me, or has everyone else also been staring at their open closets for an hour every morning because they can't decide what to wear?
This past week, I've had to drink my morning coffee while running down the sidewalk to my workplace because deciding what clothes to wear to work took up too much of my time! Ever since the air has turned chilly, I find it impossible to put together a chic outfit that encapsulates the season and my personal style while also looking professional.
I scrolled social media sites for ideas, but everything seemed too expensive or wasteful! So, I went on a little hunt for the best way to build a sustainable fall capsule wardrobe, and I'm about to share all my wisdom with you.
After all, looking cute as the weather turns with sustainable autumn outfits is every girl's dream, right?
What Is A Capsule Wardrobe?
Before we dive into the right way to put together a closet full of sustainable autumn outfits, we need to talk about the phrase that's recently created a lot of buzz in fashion circles: the capsule wardrobe. What is it, and why are the coolest people you know obsessed with it?
A capsule wardrobe is a collection of clothing items that are versatile, high-quality, and can be combined to create several different outfits without wasting hours in front of your wardrobe.
Subscribe to our newsletter and save!
Join the SIS community and get 10% off your next purchase.
Basically, you populate your closet with fewer, high-quality pieces that compliment your body, match your style, and help you save time when putting together outfits all season. You can switch up your capsule wardrobe every season according to the weather and fashion but some timeless pieces can be rotated throughout the year too!
Benefits of Having A Capsule Wardrobe
All the people raving about capsule wardrobes and eco-friendly fashion essentials aren't just jumping on the latest bandwagon. The capsule wardrobe trend makes you look chic and has several other benefits. So, what are they? Let's find out.
Less Wasteful
Fast fashion is more harmful to our environment than you could imagine. We all see trendy pieces in targeted ads on social media, we impulsive fill our cart, we wear some of those pieces once, and the rest just sit in the back of our closet gathering dust.
Did you know? The fashion industry emits as much carbon into the atmosphere as the entire European Union.
Thoughtfully building a capsule wardrobe means filling it with pieces you really find useful and fashionable and definitely want to wear. Doing so leads to fewer impulse buys that empty our bank accounts and fill up landfills every year!
Better Quality
When you're not splurging on fast fashion purchases, you have more time and money to invest in high-quality pieces that you will use for years. For example, buying a high-end, black cashmere sweater for your fall wardrobe is a better investment than buying four tops from an online fast fashion retailer that won't last two weeks into the new season.
More Stylish
Do you see women in the office who always look more put together than the rest? It's because they make use of capsule wardrobes!
When you buy each piece with the explicit intention of wearing it repeatedly, you take more care of the cut, size, and colour, making you look more stylish than ever when you pair these items with different pieces to create sustainable autumn outfits.
13 Eco-Friendly Fall Fashion Essentials
Everyone's favourite popstar, Taylor Swift, claims fall as her favourite season, and we can't blame her because who doesn't love autumn? The changing leaves, the chill in the air, the smell of warm beverages — it makes us all think of switching up our wardrobes into stylish layered clothing, too!
Now that you have a good idea about why your friends from college and work colleagues are all talking about building capsule wardrobes, let's get into the nitty-gritty of building sustainable autumn outfits.
So, what are some essential pieces for this year's fall capsule wardrobe? Let's find out.
1. Dark High-Waisted Pants
One of the first things you need to buy to create sustainable autumn outfits is a high-waisted pair of pants in a dark color, such as black or dark blue. You can pair these pants with collared shirts for work, stylish sweaters for going out, and even unique statement pieces like halter neck tops or crop tops.
2. Neutral Wide-Leg Pants
Wide-leg pants are definitely a great choice for eco-friendly fall fashion essentials because they are the go-to bottoms for fashion gurus like Meghan Markle and Victoria Beckham.
Their cut and silhouette make you look taller and more sophisticated and your outfit more put-together. Who doesn't want that in and out of the office?
3. White Silk Button-Down Shirt
One of the most classy fall capsule wardrobe items that will elevate any look you curate are the white silk button-down shirts available at The Swiss Impact Store. Doesn't matter if you pair them up with tailored pants or a pair of jeans — you'll still end up looking effortlessly chic!
4. Basic Black T-Shirt
Don't be fooled by the name — a well-made basic black t-shirt can be a very stylish fall staple because you can pair it up in so many different ways and with so many fun colors. Not to mention, it's a very useful item to have when the weather gets colder and you want to layer up without looking like a teddy bear!
5. Sweater Vest
A knitted sweater vest is a very underrated yet charming item to add to your sustainable autumn outfit collection because you can wear it in many different ways! If the weather is cold, wear a basic button-down underneath to exude old-school charm. However, if you can brave the chilly air, pair it up with some sleek pants and look like someone out of a magazine spread.
6. Blazer
You can never go wrong with an oversized blazer in the fall because it looks professional and stylish when worn to work and makes you look like an off-duty supermodel when worn for an evening event! Choose one in a basic colour such as black or white, and you'll be able to pair it up with several of your fall outfits.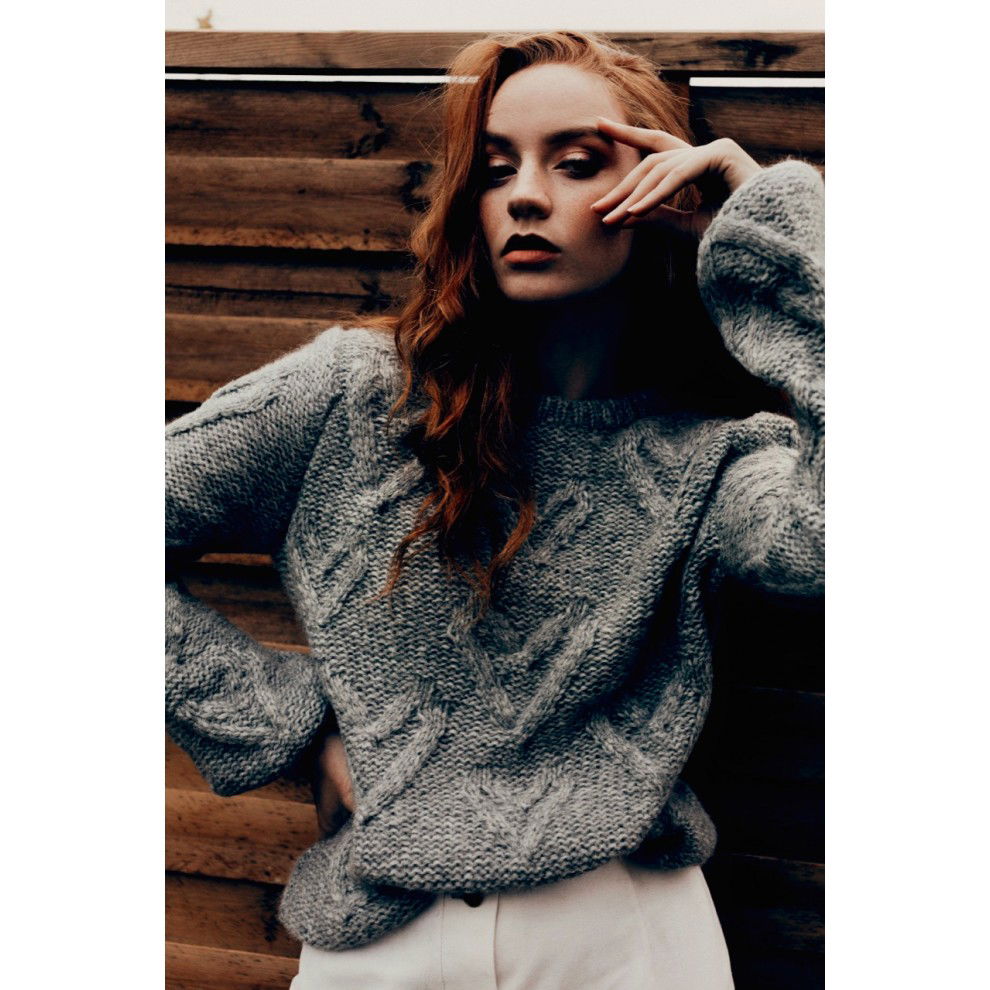 7. Wool Sweater
You'll probably need to populate your closet with fall pieces that give a relaxed, cozy vibe to complete your fall capsule wardrobe. Choosing fuzzy organic wool sweaters is an excellent idea to stay warm while looking chic. Wear them with jeans for a relaxed vibe, or pair them with tailored pants for a more sophisticated presentation.
8. Bright Knit Sweater
One of the best parts of curating your capsule wardrobe comes when you need to shop for a few statement pieces to complete the collection. In the fall, your statement pieces should include fall colors so every look you create has something that draws the eye of everyone in the room. For example, this rust-colored alpaca wool sweater is perfect for a relaxed fall look.
9. Jewel-toned Cardigan
Speaking of statement pieces, what else screams both charming and fashionable? Loose cardigans in bright colors! These cardigans can elevate any outfit with their old-fashioned appeal. The great thing about wearing jewel-toned cardigans in fall is that you can make them look homey or dressy, depending on your preference.
10. Basic White Cardigan
A basic white cardigan is an eco-friendly fall fashion essential because you can reuse a cardigan for years and it will still look as captivating as the day you bought it. Not only that, but you can also pair a light-colored cardigan with pants, a skirt, or even a dress, depending on the weather and your mood.
11. Wool and Cashmere Scarf
If you've ever seen Confessions Of A Shopaholic, you know how important a scarf is to your look. You can wear a wool and cashmere scarf to add a little flair to your business attire, control your hair flying in a convertible like a Golden Age heroine, or add a classy edge to your casual fall outfit.
12. Suede Heels
Whether you're attending a work event or your friend's birthday party, a pair of suave heels is a must, so I couldn't resist adding a pair of black suede heels to my fall capsule wardrobe.
13. Basic Mules
You'll often see off-duty supermodels and actors wearing dark-colored mules in their paparazzi pictures because this shoe type is versatile, comfortable, and easy to pair with a hundred different outfits.
Ready To Elevate Your Fall Style?
Whether you're a college student, a stay-at-home mom, or a corporate employee, you know it's nearly impossible to curate a stylish yet comfortable outfit when the weather begins turning. By thoughtfully putting together sustainable autumn outfits from your capsule wardrobe, you will save up on time, money, and energy as you go through the fall months looking chic and relaxed.
And what better place than the Swiss Impact Store to begin your capsule wardrobe shopping? So, what are you waiting for? Start curating your autumn outfits today!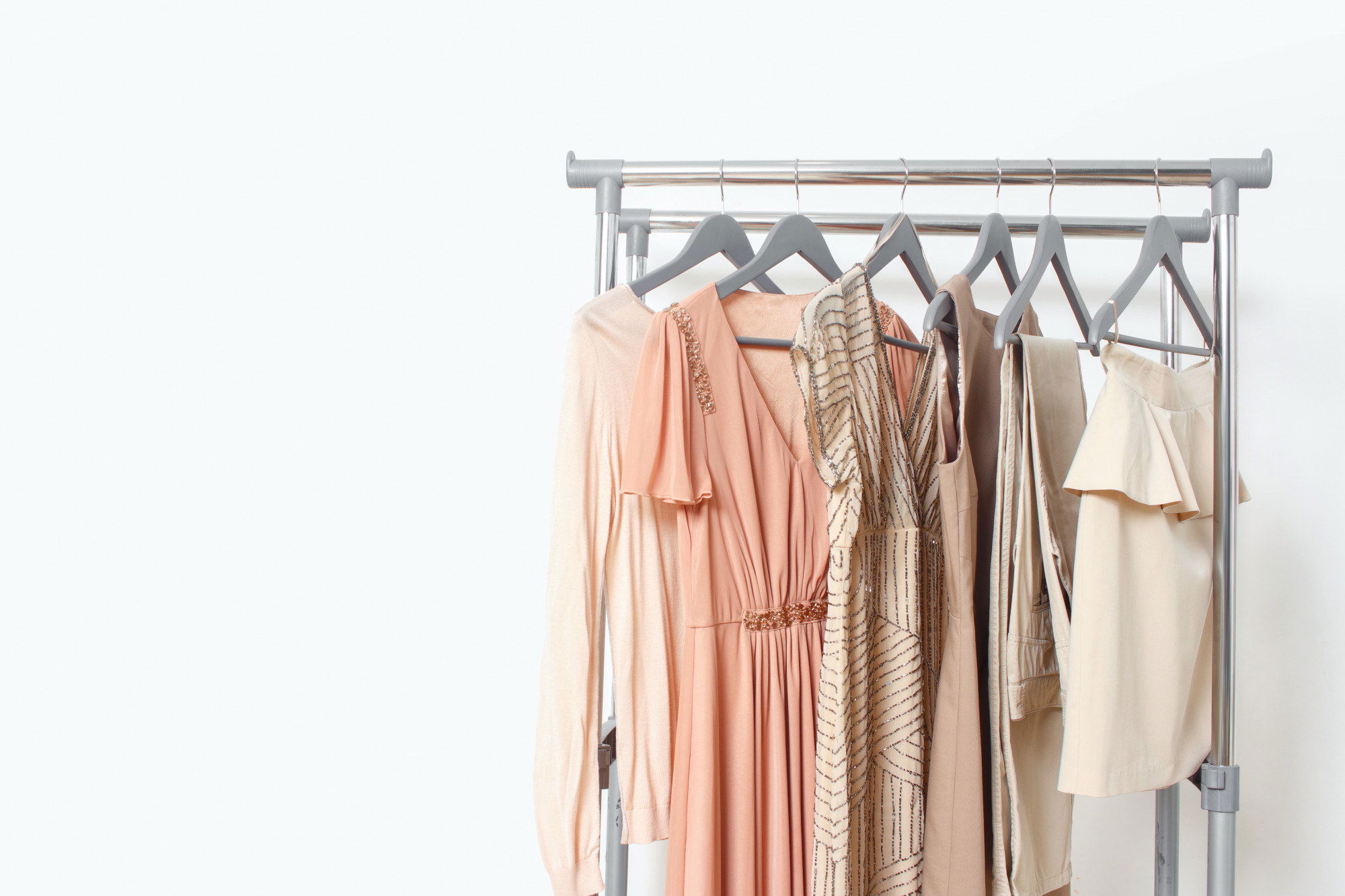 Making Sustainable Lifestyle Transformation Easy
SiS is more than a simple e-commerce platform. Our mission is to encourage, help, and inspire people to look for sustainable sourcing, reduce production waste, carbon footprint, and make conscious choices.
Whether you're on the hunt for sustainable clothing, clean beauty, or ethical homeware, our team has done the hard work for you, carefully screening brands before ever being displayed at SIS.
So all that's left for you is to shop with peace of mind.