Busting 6 Most Common Sustainable Fashion Myths
4 main pillars of sustainable fashion and 6 common mistakes that you might be making in your pursuit towards a more sustainable retail approach.
Sustainable Fashion is the 4th most polluting industry on the planet when you consider its carbon emissions. For such reasons, sustainability in the fashion industry has been a hot topic for a while. But the problem is it is also widely misunderstood. 
The core of the issue is that many times, people focus on one angle but fail to address the others.
For us to get started, it's important for you to know that there are several different angles to approach what sustainable fashion really means.
Today we will start this post by quickly addressing the 4 main pillars of sustainable fashion and debunking 6 common myths and mistakes that you might be making in your pursuit towards a more sustainable retail approach.
But What is Sustainable Fashion… Really?
As mentioned above, sustainable fashion mainly focuses on 4 principal aspects.
Below are the major questions you should ask yourself before buying a piece of clothing from any store (regardless if it is from fast fashion, such as Zara or Forever 21, or even from brands that claim to be sustainable, such as Everlane).
1. The Production Process
Are the factory workers fairly treated AND paid a decent, livable wage? Does the production process use resources efficiently?
Do they avoid unsafe chemicals and the mistreatment of animals and natural resources?
2. The Place of Purchase
Ask yourself: can you potentially get a piece of clothing second-hand or from a sustainable brand?
3. Your Consumption Habits
Do I really need this piece? Will I wear it often for many years, or is this a trendy purchase that will soon be left abandoned in the back of my closet?
4. The Actual Clothing
Is the material high-quality (ahem…made to last)? 
Are the materials used for the production environmentally friendly or, even better, are they biodegradable?
6 Most Common Sustainable Fashion Myths and Misconceptions
Myth 1. You Must Get Rid of All Fast Fashion Items When Opting for an Eco-Friendly Closet
In other words, you might believe that you should do an entire 'fast fashion closet exorcism' to make room exclusively for ethical brands.
While This idea might seem fine in theory, it's also extremely counter-intuitive.
Sustainable fashion isn't really about what brands you have in your wardrobe, but it is more about your mindset and consumption habits. 
This means that it's more ethical to keep your fast fashion and wear it regularly rather than opting to get rid of it and start buying new clothes from sustainable brands. 
That said, if you don't wear the clothes in your closet anymore, then it's best to consider options on how to dispose of them, either by finding recycling options or donating them to people in need.
The bottom line is, if you like some fast fashion garments and use them regularly, you should still keep them. If you don't, consider what is the best way to get rid of it.
Myth 2. Sustainable Brands Are Hard to Find
Another sustainable fashion myth is the seeming lack of availability of eco-alternative brands.
While this might have been a reality a few years ago, innumerable sustainable brands are popping up like daisies all over the world.
Online sustainable marketplaces, such as Swiss Impact Store, gather top eco-brands that all go through a rigorous selection process in order to be listed on their website. This makes the entire process of finding and trusting sustainable brands easier. 
Just as well local designers are often sustainable (that's because they do not have the huge demand that instigates the need for mass-production items). So buying from that small local store just in front of H&M might oftentimes be a more ethical decision.
Myth 3. Fast Fashion Can't Be Sustainable
Contrary to common belief, there are indeed ways to make your fast fashion purchases more sustainable (say whaaat?). 
While the production of fast fashion is not sustainable for all the reasons already discussed in this article, you can surely make your fast fashion pieces last a long time while only purchasing items that you will regularly wear. 
So next time your dress gets a new hole, before tossing it away, consider mending it instead. If there is really no salvation, it's best to use it as a cleaning rag instead of tossing it to the nearest dumpster.
Granted, this does not address the labor issues of fast fashion but it does tackle another significant problem: the reduction of waste. 
While fast fashion might sometimes be the only option for some people (due to affordability or lack of access), being sustainable all comes down to your 'intention of wear'.
If this is the case for you, try to buy pieces that you will actually wear and that will last you a long time.
RELATED: What Can Sustainable Awareness Teach Us About Overconsumption | 6 Easy Tips
Myth 4. You Must Be Rich to Afford Sustainable Fashion
This is probably one of the biggest misconceptions out there.
While there's no denying that some ethical and sustainable brands can come at a higher price tag, it's important to keep in mind the reasons behind those increased costs.
Don't forget that you're paying for ethically sourced fabrics, fairly paid workers and quality design. When we consider these matters, the higher price tag doesn't seem so hefty after all.
RELATED: Why You Should Be Happy to Pay Higher Prices for Sustainable Brands
And being sustainable doesn't only mean buying from sustainable brands. So before buying new garments, even from an ethical brand, consider looking for what you need second-hand. Thrift stores, eBay, etc make it a lot easier to find used clothing at a more affordable price.
Myth 5. You Donate Your Clothes, So It's Fine to Keep Shopping Fast Fashion Garments
Donating and recycling your clothes is great, but many people use it as a way to justify their overconsumption habits.
Keep in mind that buying and donating is still consuming. 
That is why it is still extra important to think about your purchases and go back to the questions at the start of this post: do you need it? Will you use it? Do you have other similar items that could replace the one you want to buy? 
So yep, sustainable fashion can also be unsustainable depending on your habits. If you buy a variety of clothes that you rarely use or that you don't actually need, you are still overconsuming, even if you only buy from ethical brands.
This takes us to our final common sustainable fashion myth.
Myth 6. Brands That Claim To Be Sustainable Are Always Ethical
Some "ethical brands" might not be as sustainable as you might be led to believe (shocker, I know). 
The truth is sustainable fashion is a powerful marketing strategy, and some brands might take advantage of well-meaning consumers. 
This is known as greenwashing.
In simple terms, greenwashing is when a brand exaggerates or deceives you about its environmental or social sustainability with green marketing.
Before spending your hard-earned money on brands that claim to be sustainable, do your diligent research! Be careful not to be fooled by mindless marketing power words.
Are you looking for better eco-aware options for your day-to-day purchases? Visit Swiss Impact Store's online marketplace. Find all the best sustainable lifestyle brands all in one place for your convenience.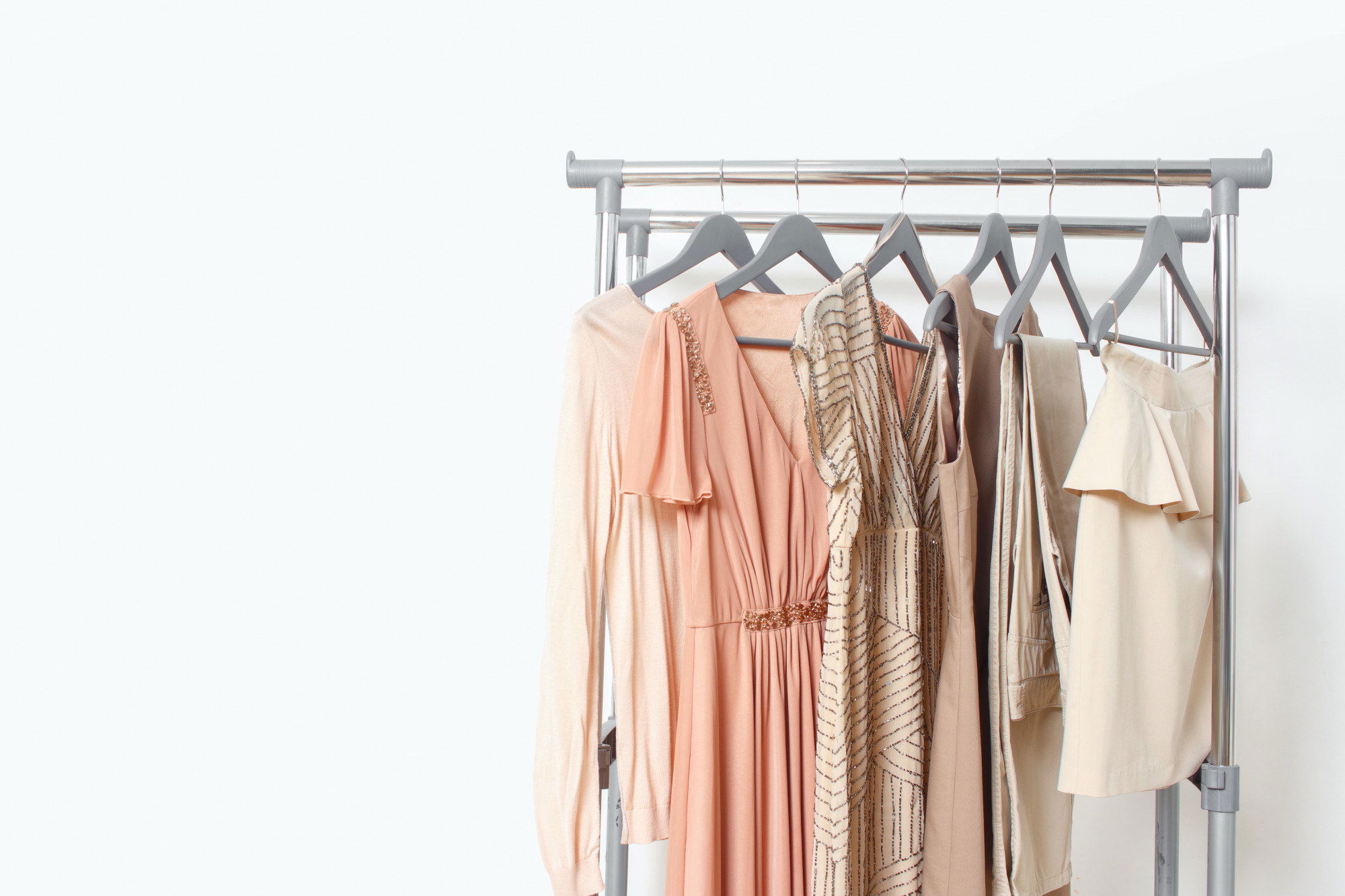 Making Sustainable Lifestyle Transformation Easy
SiS is more than a simple e-commerce platform. Our mission is to encourage, help, and inspire people to look for sustainable sourcing, reduce production waste, carbon footprint, and make conscious choices.
Whether you're on the hunt for sustainable clothing, clean beauty, or ethical homeware, our team has done the hard work for you, carefully screening brands before ever being displayed at SIS.
So all that's left for you is to shop with peace of mind.
Oh honey, don't miss out on all the fabulousness on our Instagram.
Give us a follow, and let's stay connected! And hey, if you want to see your beautiful face or amazing reviews featured on our website or Instagram, don't be shy-tag us in your posts using #swissimpactstore and @swissimpactstore. We can't wait to see what you've got!