Why You Should Be Happy to Pay Higher Prices for Sustainable Brands
We will dive into details on why sustainable brands are expensive — and why you shouldn't mind paying higher prices when shopping for eco-alternative choices.
Are sustainable brands truly costly, or have our retail standards grown too frugal?
Fast fashion, I'm looking at you!

Sure, a $5 Zara tee versus a $20 sustainable option baffles us. But there's more beneath the surface. Fast fashion's "affordable" tag conceals true costs—shoddy materials and exploited labour. Sustainable brands invest more: pricier eco-materials, fair wages, eco-conscious practices.

We are unpacking why sustainable brands are pricier and unveiling a commitment to ethics and the environment. Let's delve into why higher prices for eco-alternatives are a choice that resonates far beyond the register.
Understanding Your Sustainable Choices
Navigating sustainable choices involves more than just price tags. Sure, opting for fast fashion might feel like an easy, budget-friendly move, but the allure of quick savings can mask the bigger picture. It's undeniable that sustainable clothing often comes with a heftier price tag, potentially curbing our intentions. We all aspire to be more sustainable, yet affordability remains a concern.

However, the key lies in embracing awareness. In a time where information is at our fingertips, ignorance is no longer an excuse. We once blamed lack of knowledge for settling with cheaper, lower-quality alternatives, but today's landscape is different. Apps dissect skincare ingredients, articles educate on eco-awareness, and our understanding has deepened.

The era of cheap equating to low quality is behind us. As the wealth of information expands, we're more equipped than ever to make mindful choices. While sustainable fashion might stretch your budget, the value it brings to the environment and society reaches far beyond any price tag. It's time to uncover the truth that's been hiding beneath the surface.
So… why Are Sustainable Brands So Expensive?
Most businesses need to take steps to ensure they can quickly produce cost-competitive, high-volume items to drive sales. What isn't reflected in that price tag is the environmental impact or the working conditions of the people in the supply chain—from farmers to sewers and factory workers.
And when an ethical brand produces a shirt that sometimes costs as much as 3x as a fast fashion store, it's easy to write them off as a label that only cares about affluent, niche customers.
But it's not greed driving the high cost of sustainable fashion.
It's actually the opposite.
These brands are committing to paying for much higher costs in order to comply with ethical procedures, be it social or environmental. Because think about it: if a company is exploiting people and the planet to ensure low prices and a quick turnaround, is the clothing truly cheaper?
1. Fabric and Materials Used
In the hopes of minimizing their impact on the environment, ethical fashion brands prefer certified organic, natural, or recycled fabrics. Certified organic means that farmers focus on the health of the land and the people in the hope of minimizing their dependence on agricultural chemicals (natural and organic materials cost more due to the extra work employed to make the process as low-impact as possible). 
This often means sometimes manually taking on tasks such as weeding, cleaning, and reparation of pest damage. What's more, in addition to costly processes, certifications are quite expensive to obtain. That's because there are sustainable standards to comply with, such as fair wages, safety regulations, record-keeping for accountability, and even annual inspections that add to existing business costs.
Related: Check out these Branson Silk Wide-Leg Pants made from certified silk.
2. Quality Over Quantity
High-quality items come at a price, and that ain't news since the Industrial Era. This means that fast fashion's low prices are reflective of what you're getting—something trendy that costs a few cents to produce and often falls apart after a few washes.
On the other hand, slow fashion brands, such as The Good Trade and Good On You focus on producing timeless pieces using higher-quality material instead of churning out thousands of trend-led, poor-quality styles every week. The point is, if your items last longer, you won't need to keep repurchasing them as often, which in turn means less damage to the environment.
3. Labor
Interestingly, labour often takes a back seat in discussions about sustainability, yet it's a crucial aspect. We're quick to fret over animal welfare, but we tend to overlook the glaring issue of human labour exploitation inherent in most of our consumption habits. As Rebecca Van Bergen, Founder of Nest, points out, labour significantly drives costs in an ethical fashion.

Fast fashion brands often disregard the well-being of their production workforce, capitalizing on vulnerable communities for cheap labour. On the contrary, sustainable, slow fashion brands embrace a more ethical approach. They prioritize fair wages and worker welfare, offering reasonable hours, breaks, overtime pay, benefits, and safe working conditions. This stance naturally adds to their costs and is ultimately passed on to consumers like you.
4. Niche Market
Although sustainable fashion is growing in popularity, it is still considered a niche industry. And as you know, prices are directly related to demand. The more market demand there is for a product or service, the more competition it creates, driving down prices when manufacturing in higher volumes.
So due to smaller customer demand, sustainable brands must produce in low quantities and in a low-competition environment, which in turn drives up the price of production.
This leads us to our last touching point.
5. Economy of Scale
It's actually more expensive to make less. With large quantities, the point of an assembly line is to maximize efficiency through repetition (also known as Fordism), thus minimizing cost. So if a brand wants to produce fewer pieces per style, it can't benefit from this efficient assembly line.
Many slow fashion brands take the route of small-batch or made-to-measure production, and unless they own their own manufacturing unit (which most don't), it's complicated to maintain prices low.
5 Best Sustainable Fashion Brands To Shop From In 2023
Suppose you don't know where to shop sustainably. In that case, the Swiss Impact Store is an online marketplace for top international sustainable brands where you find everything from apparel to fashion and other eco-friendly lifestyle items.
Here are the 5 best sustainable brands the store features:
1. Rokai
Rokai, born from the dreams of two friends and nurtured by a glass of wine, is more than a brand; it's a commitment to nature's grace. Their mission is clear: to rid our lives of synthetic intrusions, crafting body oils, cosmetics, and candles that echo the earth's purity. In a world often complicated, Rokai finds beauty in simplicity, offering a haven for mindful self-care. But Rokai doesn't stop at wellness; they infuse it with a spirited twist. The heartbeat of the Rokai Tribe? A blend of nature enthusiasts, humble souls, and funky hearts united by an unwavering respect for the world's wonders.
2. MINIMAL ORGANICS
MINIMAL ORGANICS, a family-oriented brand deeply committed to ethical practices, introduces a range of sustainable products that carry stories of intention and purpose. From handcrafted solid shampoos to meticulously designed self-care accessories, their creations embody the essence of clean formulas, minimalist design, vegan ingredients, and sustainable materials. They believe in the significance of transparency, ensuring your health and safety through rigorous testing and the exclusion of harmful chemicals.

MINIMAL ORGANICS also embraces the concept of natural beauty, offering products that celebrate authenticity and healthy habits. Their dedication extends to sustainability, with careful selection of materials and packaging, plastic-free solutions, cruelty-free practices, and a relentless commitment to reducing waste.
3. Mido Made Zurich
Rooted in Zurich, Switzerland, Mido Made is more than a brand—it's a heartfelt endeavour. With a passion for crafting handmade skincare treasures, their products are a testament to the power of organic Fairtrade ingredients without harsh chemicals.

What sets Mido Made apart is their commitment to both your skin and the planet; as you explore their range, you'll discover the absence of plastic packaging, a conscious choice reflecting their unwavering dedication to sustainability and the beauty of a greener world.
4. Ethical Bedding
Meet Ethical Bedding, a brand with a dual purpose: enhancing customer comfort and Earth's well-being. Every product champions eco-friendliness, skin health, and animal welfare. Notably, they generously support the World Wildlife Fund and environmental initiatives, amplifying their positive influence.

Ethical Bedding redefines bedding by recognizing the harm caused by conventional cotton—wasted water, disrupted habitats, animal suffering, and pollution. Their commitment to a greener world shines through, crafting bedding that elevates sleep quality while minimizing environmental impact. It's not just bedding; it's a transformative journey toward comfort and sustainability, leaving a kinder footprint.
5. 1People
Introducing 1 People, a sustainable Danish luxury brand that curates effortlessly timeless looks for conscious-minded women. With a commitment to ethical practices and high-quality craftsmanship.

1 People offers a wardrobe that embodies both style and sustainability. Elevate your fashion choices while aligning with your values, embracing a journey where elegance meets ethical responsibility.
The Power Is in Your Hands
Comparing sustainable brand prices to fast fashion is misguided. Their objectives differ vastly; fast fashion prioritizes profit, while sustainable fashion champions ethics and environmental protection. Unveiling the true cost of items is pivotal for minimizing our planet's impact.

Sustainability isn't a mere purchase; it's a mindset and commitment that drives genuine change. Transparent brands revealing production intricacies often expose the unsettlingly low price tags. Being sustainable is challenging and costly, highlighting the significance of understanding and supporting resource-conscious endeavours.

Ready to make a difference? Invest in sustainable brands that value our world's well-being. Visit the Swiss Impact Store to start your sustainability journey today!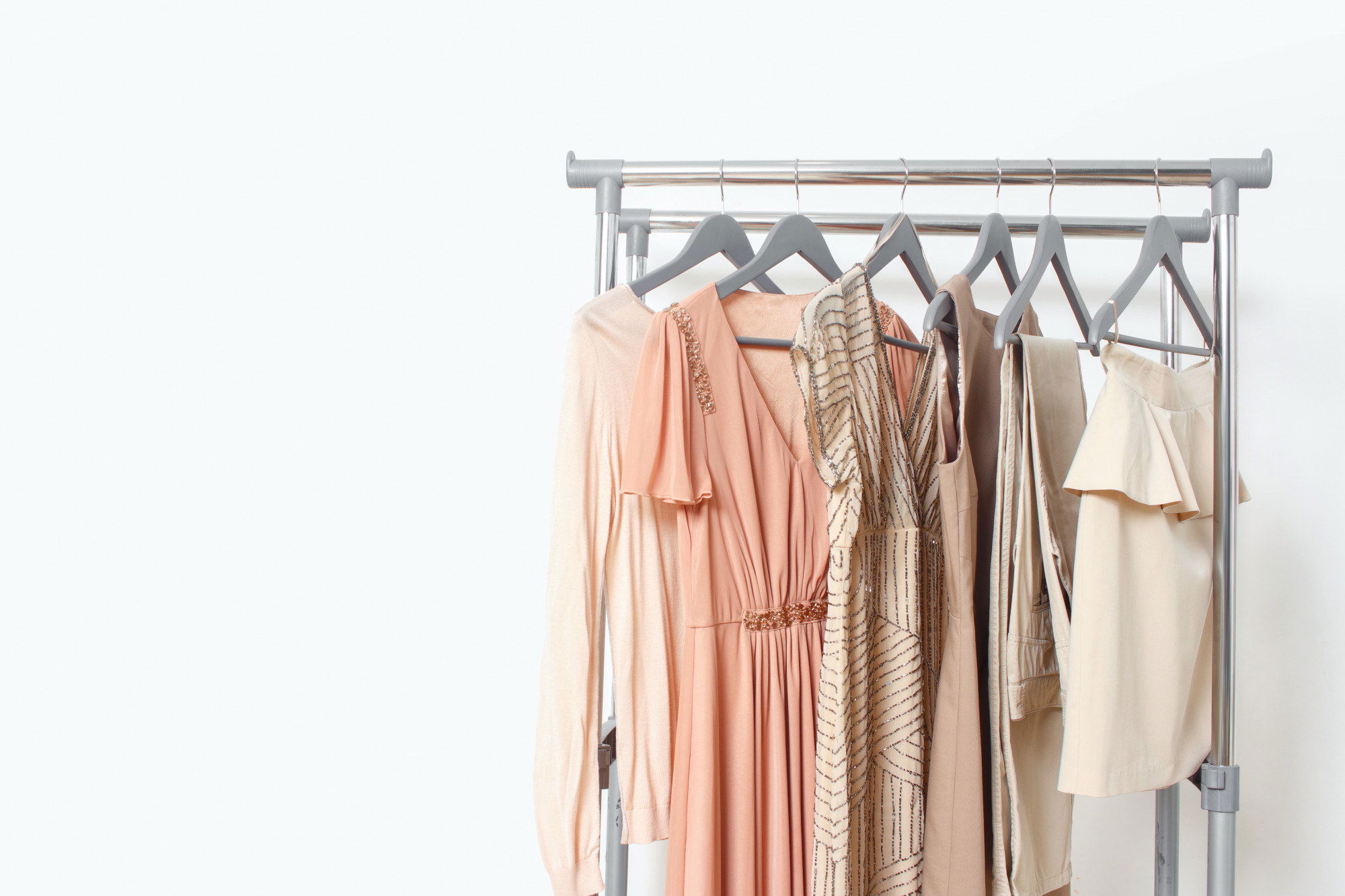 Making Sustainable Lifestyle Transformation Easy
SiS is more than a simple e-commerce platform. Our mission is to encourage, help, and inspire people to look for sustainable sourcing, reduce production waste, carbon footprint, and make conscious choices.
Whether you're on the hunt for sustainable clothing, clean beauty, or ethical homeware, our team has done the hard work for you, carefully screening brands before ever being displayed at SIS.
So all that's left for you is to shop with peace of mind.
Oh honey, don't miss out on all the fabulousness on our Instagram.
Give us a follow, and let's stay connected! And hey, if you want to see your beautiful face or amazing reviews featured on our website or Instagram, don't be shy-tag us in your posts using #swissimpactstore and @swissimpactstore. We can't wait to see what you've got!