Fashion on a Budget: How to Create a Stylish Wardrobe with Second Hand Store Finds
Want to look stylish without breaking the bank? Check out our guide to creating a fashionable wardrobe with second hand store finds.
Hey, there, fashion lovers! Are you tired of getting broke every single time you want to update your wardrobe? Do you have to save up money to buy fashion essentials? Well, fear not, my friends, because I'm here to tell you that you can still look fabulous without breaking the bank!

We all know that fashion can be expensive, but that doesn't mean you have to sacrifice style for affordability. In fact, second hand stores can be the perfect solution to your fashion woes! Not only can you find some amazing and unique pieces at a fraction of the cost, but you'll also be doing your part for the environment by reducing waste.
And it's not just us who are in love with second-hand store finds. The global demand for thrift clothing is expected to grow at a rate of 14.8% in the 10 year margin of 2022-2032.

So let's dive into the world of second-hand shopping and discover all the amazing benefits it has to offer!
Shopping At A Second Hand Store? Here Are Some Do's And Dont's!
Second hand shopping may not be everyone. There's a special kind of wisdom that goes into thrifting! Keep on reading to learn the tips and tricks that'll make you a pro with second hand stores in no time:
Know Your Sizes
Don't get caught up on the number on the tag; sizes can vary between brands and pieces. Take your measurements before heading out to the thrift store or browsing online.
Try On Everything (And We Mean Everything!)
We've all been there: You spot something super cute on the rack and can't wait to try it on… only to find out it doesn't fit. To avoid this heartbreak, make sure to try on everything you're interested in. And we mean everything! Sizing can vary wildly, even between items of the same brand.
Examine Items Carefully
Look for any signs of wear and tear, stains, or missing buttons. Inspect every item carefully before spending your bucks on it.
Try New Styles
One of the best things about second-hand shopping is the opportunity to try new styles without breaking the bank. Feel free to step outside of your fashion comfort zone and experiment with new styles, colours, and patterns.
Take Your Time
It's not a race! Don't be discouraged if you don't find something right away. Keep an open mind and enjoy the process. Who knows, you may stumble upon a hidden gem that you would never have found otherwise!
Shop Off-Season
Try to plan ahead and shop for out-of-season items when they are less in demand. For example, you can find great deals on winter coats during the summer months.
Shop Frequently
New items are constantly being donated or put up for sale, so be bold and shop frequently. You never know what you may find!
Accessories, Accessories, Accessories!
Don't forget about accessories! They can easily elevate a thrifted outfit and add a personal touch. Look for unique jewellery, scarves, hats, and belts to add some flair to your wardrobe. You can find some amazing oxidised pieces or statement ones, so just keep on browsing through different thrift stores and online sites.
Stay Within Your Budget
First of all, don't go all out on thrifting; just because it's cheap doesn't mean you have to buy it all. Set a budget before heading out to shop, and stick to it. It can be tempting to overspend when you find amazing deals, but it's important to be mindful of your finances.
Don't Forget Alterations
If you find a piece that you absolutely love but doesn't fit perfectly, consider getting it altered. A simple hem or taking in the waist can make a big difference and turn a good find into a great one.
Explore Different Neighborhoods
The key to thrifting is to shop like a local. Don't limit yourself to just one thrift store or neighbourhood. Each store has its own unique offerings, and exploring different areas can open up a whole new world of thrifting possibilities. So, explore thrift stores in different areas of your city, and you never know when you will discover a gem.
Bulk Up Your Wardrobe
Some online thrift stores offer discounts for buying items in bulk, so consider stocking up on basics like t-shirts or jeans. You'll save money in the long run and always have a variety of options to choose from.
Look for Quality Fabrics
Some fabrics, such as silk or cashmere, are expensive to buy new but can be found at a fraction of the cost in second-hand stores. Look for high-quality fabrics that will last you a long time and can be dressed up or down.
Don't Be Afraid to Haggle
Many thrift stores and online thrift shops are open to negotiation when it comes to pricing. If you find something you love, but the price is a little higher than you'd like, don't be afraid to ask if they can lower it. The worst they can say is no!
Check for Sales and Discounts
Many thrift stores and online thrifting platforms offer sales or discounts on certain days of the week or holidays. Watch for these promotions to save even more money on your second hand finds.
Score Big with Designer Brands
Do you want to rock designer clothes without spending your entire paycheck? Keep an eye out for well-known designer brands and do some research on their authentic logos and tags to ensure you're getting the real deal. You never know when you'll come across a hidden gem!
Hit Up Thrift Stores at Different Times of the Year
Do you know how retail stores have sales and clearance events at different times of the year? Thrift stores and online thrift shops do too! Keep your eyes peeled for deals on winter clothes in the summer, and vice versa.
Think Outside the Box
Don't limit yourself to just clothing! Thrift stores often have a variety of home goods, such as curtains or tablecloths, that can be repurposed into stylish clothing or accessories. Use your creativity and imagination to find new and unique ways to incorporate second hand finds into your wardrobe.
Building a Versatile Wardrobe with Second Hand Store Finds
Are you tired of feeling like you have nothing to wear, even though your closet is bursting with clothes? It's time to build a versatile wardrobe with second hand finds that won't break the bank!
Why a Versatile Wardrobe Is Key
Let's face it – we all want to look good without spending a fortune. One way to achieve this is by building a versatile wardrobe. Versatile pieces can be mixed and matched to create a variety of outfits for any occasion. By investing in quality, timeless pieces, you'll save money in the long run and always have something stylish to wear.
Invest in Quality Pieces
Always invest in quality pieces that will last and can be worn in multiple ways. Here, we will tell you some clothing pieces that are not only versatile but also never goes out of fashion:
Basic Coloured Blazer Is a Must
Investing in a high-quality basic coloured blazer can be a versatile addition to any wardrobe. Blazers can be dressed up with a dress or dressed down with jeans and a t-shirt.
Denims For The Win
You can also buy a denim jacket or jeans styled with numerous clothing items. To give you an idea, pair the jeans with any t-shirt or button-down shirt for a more formal look. The jacket can be worn over a summer dress for style in spring or in winter over basic tees and pants.
Long Coats Is The New Cool
Let's be real; living in cold weather means having coats, and they are expensive AF. So, have the basic long coats in black, nude, and white. Browse an online thrift store or go to your nearest one to get them.
Bodysuits, Bodysuits, Bodysuits!
I cannot emphasise enough how essential bodysuits are. You can find amazing deals on a pack of bodysuits at different second hand stores, so get them and thank me later.
Statement Jewellery For Life
You all know the impact accessories have on an outfit. I always suggest looking for bold statement pieces. You don't realise it, but they add very subtle bling to your outfit that not only makes it better but also adds confidence.
Add Edge to Your Look with Oxidised Jewellery
Through the years, oxidised jewellery has always been so underrated. The blackened, vintage oxidised metal look can give your overall look a bold yet understated feel. Plus, mixing and matching other pieces in your collection is easy. Whether you're going for a bohemian vibe or a more modern, edgy look, oxidised jewellery can help you achieve it.

The next time you're thrifting, keep in mind the versatility and quality of the items you're considering. Happy shopping and building your budget-friendly yet stylish wardrobe!
Making the Most of Second Hand Finds
Are you tired of passing up on that perfect second-hand find because it doesn't quite fit right? Don't let that stop you! With a little creativity, you can alter and customise second-hand items to make them look and fit their best.
Importance of Altering Second Hand Finds
One of the challenges of second hand shopping is finding items that fit perfectly. But fear not, alterations are your friend! Taking the time to tailor a piece to fit your body will not only make it look better but also make you feel more confident.
Customising Second Hand Pieces
Another way to make the most of your second hand finds is to customise them to make them truly unique. Try adding some embellishments like buttons or patches to a plain denim jacket, or experiment with dyeing fabrics to create a one-of-a-kind piece.
Have Fun and Experiment
The beauty of second-hand shopping is the treasure hunt aspect of finding unique pieces. So, when you find something that speaks to you, don't be afraid to have fun and experiment with it. Try pairing it with different accessories or layering it with other pieces in your wardrobe. Ultimately, it's all about making your second-hand finds work for you and your style.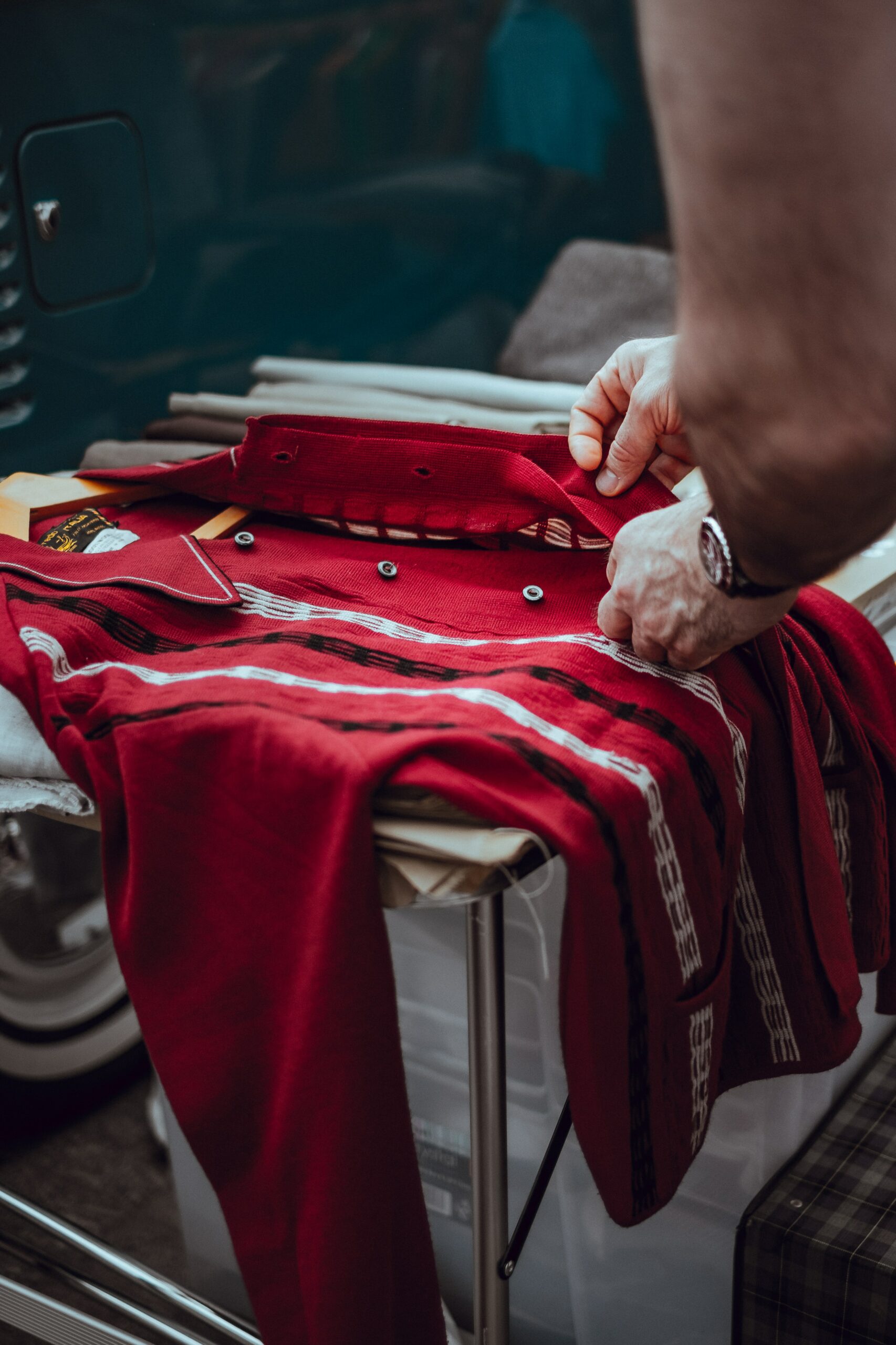 Wrap Up
And that's a wrap! We hope you're feeling inspired to hit up your local thrift store and start building your fashionable, sustainable wardrobe on a budget. Don't forget to keep an eye out for designer brands, explore different neighbourhoods, and try new styles.

And most importantly, have fun with it! Get creative with DIY projects, connect with other thrifting enthusiasts, and let your unique style shine through. Who knows? You might just find your new favourite piece hiding on the racks of your favourite second hand store.

Interested in joining a community of sustainable shoppers and responsible producers? Join the Swiss Impact Store's army now!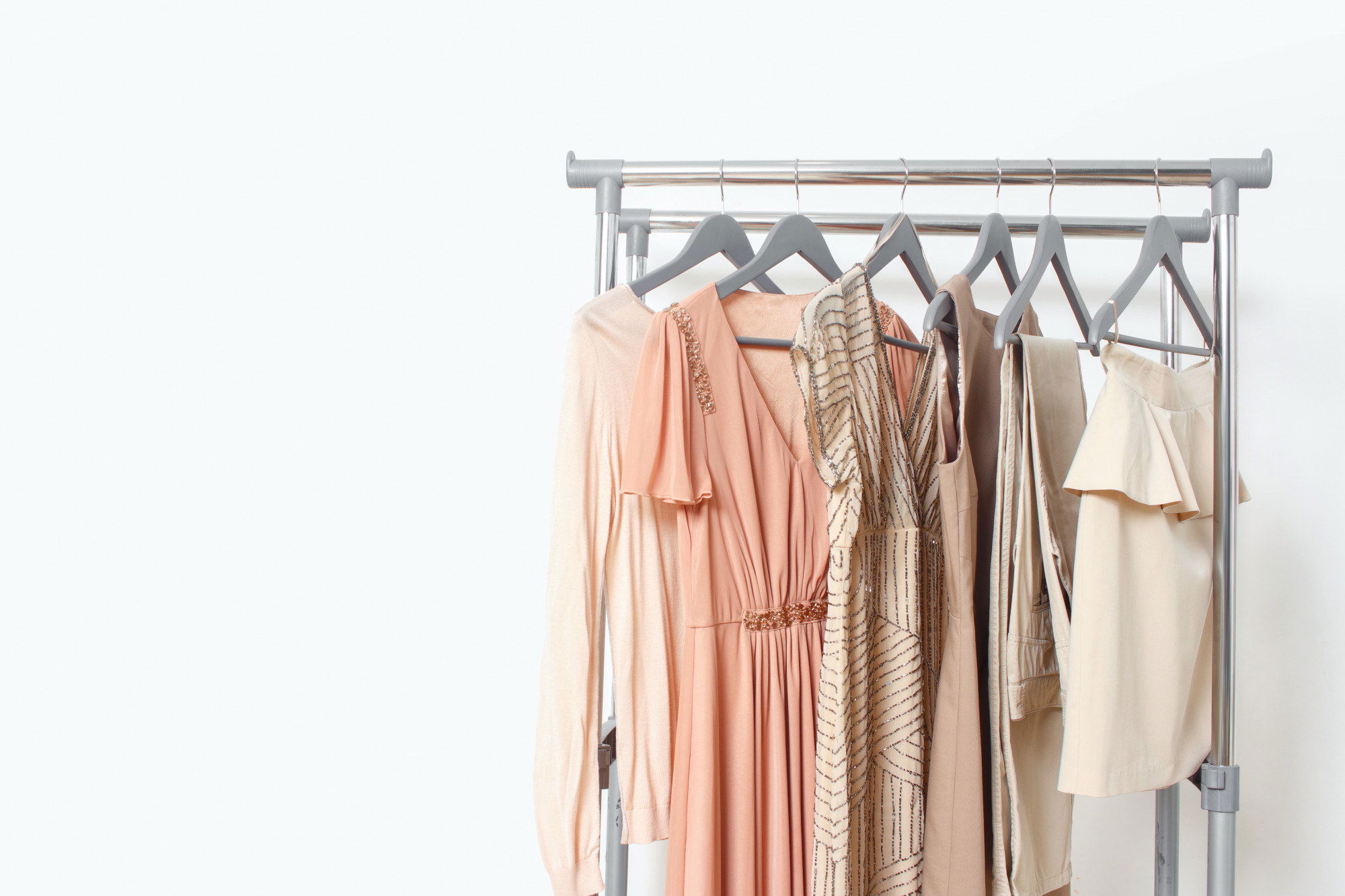 Making Sustainable Lifestyle Transformation Easy
SiS is more than a simple e-commerce platform. Our mission is to encourage, help, and inspire people to look for sustainable sourcing, reduce production waste, carbon footprint, and make conscious choices.
Whether you're on the hunt for sustainable clothing, clean beauty, or ethical homeware, our team has done the hard work for you, carefully screening brands before ever being displayed at SIS.
So all that's left for you is to shop with peace of mind.