10 SUSTAINABLE FABRICS FOR THE MOST ECO-FRIENDLY SHOPPING
Learn what makes fabrics sustainable and why it's important to know the difference between regular and eco-friendly textiles in sustainable shopping.
It's so easy to get lost within all the sustainable fabrics getting popular today. Believe us, we've been there!
But it's even easier to get misguided by nefarious actors and conflicting practices that make us believe in their well-doing when, in fact, all they do is chase profit and hide behind loud buzzwords.
For example, fast fashion pollutes, and manufacturers mostly rely on synthetic materials that are cheap and quick to produce to comply with the high demand. Hence, synthetic fibers, like polyester or nylon, take decades to biodegrade, knowing that 8 percent of municipal solid waste (MSW) was landfilled in 2018.
Eco-friendly fabrics made of cactus or paper leather? It sounds weird.
Indeed, there are new terms and processes to understand and multiple third-party certifications to be aware of.
That's what sustainable shopping is.
It's a combination of the five primary factors, including raw materials, ethical manufacturing methods, transparent supply chains, fair wages, good work conditions, and, most importantly, the ongoing dedication that makes our wardrobe environmentally friendly.
The next question is…
WHAT MAKES FABRIC ECO-FRIENDLY?
We'd probably say that sustainable shopping starts with the fabric.
Eco-friendly materials are usually made from natural or recycled fibers for waste reduction, water and energy conservation, and soil regeneration.
But how can we define which materials are sustainable and which ones aren't?
First, keep in mind that all new fabric requires resources to produce. Secondly, the best material for you will vary based on your values or needs.
You may want only to shop plant-based fabrics that easily biodegrade, or maybe you may require a particular use of synthetics for a better fit. It would be best if you opted for recycled synthetics, like these fantastic swimsuits perfect for this Summer.
With that in mind, you'll find below some of the most eco-friendly clothing materials to consider when shopping sustainably. Let's goooooo!
QUICK LINKS TO ECO-FRIENDLY FABRICS
Eco-friendly Natural and Vegan Fabrics
Synthetic (recycled) Fabrics
Eco-friendly Semi-Synthetic Fabrics
Animal Derived Ethical Fabrics
Environmentally Friendly Fabrics
Organic Cotton
Organic cotton is produced without harmful chemicals, toxic pesticides, or synthetic (petroleum-based) fertilizers. It is one of the most natural materials out there. It's a sustainable material as it produces 46% less CO2e and uses 88% less water to grow than conventional cotton.
Organic cotton clothing items can be found in Swiss Impact Store, ranging from organic dresses and skirts to organic sweatshirts.
Certifications and Standards: Global Organic Textile Standard (GOTS), Organic Content Standard (OCS), and Oeko-Tex 100 are the worldwide leading textile processing standard for textiles made from natural organic fibers. By contrast, items that carry the Standard 100 label have been tested and proven free of harmful levels of toxic substances.
Organic Linen
Linen and hemp are both super light and breathable materials. The only difference is that linen is made from the flax plant, which can be grown without fertilizers. Flex can entirely be woven into a fiber, meaning no waste is left. Organically processed without chemicals and dyes, this natural material is biodegradable. The only downside to linen is that it's often made overseas and can be very expensive.
Organic Hemp
Hemp is a type of cannabis plant (yeah yeah, you heard this right!). It's biodegradable, breaks down quickly in the environment, and requires much less water than cotton (it only requires 0.05% of the water as regular cotton to grow and process). Hemp is only getting better with time – the more you wear it, the softer it becomes.
Hemp is more expensive than other eco-friendly organic fibers, making it less accessible to everyone. Feel free to purchase from hemp brands as true hemp is already organic and doesn't require certification, like this Reversible Pullover.
Organic Wool
Unfortunately, the wool industry is best known for animal abuse, so it's mandatory to check brands for fiber sourcing and production methods.
Organic wool is essentially better for our health. The restrictions on chemical use have led to the fact that organic clothing avoids the toxic leftovers of traditional fabric production that can cause allergies, rashes, respiratory problems, and even nervous system damage.
Reading garment labels or seeking a dedicated page or a section on the brand's website is key to truly understanding the raw materials a brand uses to produce its clothes.
RELATED: Why You Should Be Happy to Pay Higher Prices for Sustainable Brands
Modal
Modal is a semi-synthetic fiber that has found fame in the age of activewear. Just as lyocell is made from eucalyptus, modal is made from beach trees. Hence, the production process involves chemicals with the closed-loop cycle of recycling water used for lyocell.
TENCEL Modal, for instance, is carbon-neutral and made only from wood harvested from certified sources like Forest Stewardship Council.
Breathable and absorbent, this cotton alternative and lyocell sibling is generally more delicate and softer and used to manufacture underwear, towels, bathrobes, and bed sheets.
Peace Silk
Thanks to its complete compostability, silk is excellent for the planet. The fibers from the damaged cocoon are spun together, forming silk with the same luxurious feel as Organic silk, with a beautiful raw appearance. It's a soft vegan material.
Compared to traditional silk, which requires animal labor, and in some cases, silkworms die when the silk is produced, and peace silk is considered vegan. It comes from its non-violent silk breeding and harvesting by allowing the metamorphosis of the silkworm into butterflies. They are bred under natural conditions and can continue their lives after the silk is collected.
No animals were hurt in the production of these peace silk scarfs.
Certifications and Standards: Global Organic Textile Standard (GOTS), OTEX-Certified Organic Silk.
Bamboo
The trendiest fabric in the sustainable shopping world, Bamboo fabric is a fast-growing, regenerative, and natural fiber made of pulping bamboo grass. It needs very little water and no fertilizer or pesticides when produced. Bamboo fabric is similar to the softness of silk and is highly breathable.
As said earlier, organic bamboo can be turned into one of the most sustainable fabrics. Hence, there are some concerns about chemically intensive processes in bamboo production – the same acids found in bamboo rayon viscose. Therefore, purchasing bamboo in raw forms, like these fantastic home and kitchen accessories, is recommended.
Pinatex
First developed in 2017, Pinatex comes from leftover pineapple leaves that are otherwise burned. It's a sustainable, naturally biodegradable, and vegan replacement for leather unless it's mixed with petroleum-based resins, which is sometimes the case.
Luckily, we have a good range of sustainable accessories, shoes, and bags, made of pinatex pineapple leather in the Swiss Impact Store.
Recycled Polyester
Recycled polyester, or PET, is derived from landfill-bound plastic water bottles and bags and broken into fibers. It's super versatile and commonly used for stretchy garments like sportswear or swimsuits for a better fit. Sustainable fashion brands like kaio swim have been using it for years.
Hence, be careful while washing the eco-friendly clothing item made of recycled polyester as it releases microplastics down the drain. Microplastic filter bags can be an option to prevent microplastics from entering the water.

ECONYL
Today, Econyl is a popular alternative to virgin nylon, reducing 90% of global warming. Upcycled nylon goes through a closed-loop production process and is made from fishing nets, waste textiles, and industrial plastic. It can be recycled repeatedly without losing its primary quality and looking like brand-new nylon.
As polyester, ECONYL can also shed microplastics, so it's worth using microplastic filter bags or avoiding washing items at all, especially if it comes to ECONYL regenerated nylon swimwear.
Lyocell
Lyocell is known as TENCEL fabric, the world's most reputable lyocell, and modal Austrian manufacturer Lenzing. It's a semi-synthetic fabric produced from the pulp of eucalyptus trees that has become very popular in sustainable bedding.
Lyocell production is sustainable because it requires less water and pesticides, which is caused by a closed-loop system where almost all the dissolving agents are reused.
We highly recommend Tencel bedding and clothing brands that use TENCEL lyocell sourced from sustainably managed forests certified by FSC.
Many materials used in the retail industry are harmful to both humans and animals. They frequently release toxic chemicals and microplastics into our ecosystem. Sustainable companies are constantly looking for innovative and futuristic practices to reduce the environmental impact of toxic textile manufacturing methods to zero.
Choose a better future by shopping for sustainable clothing made of eco-friendly fabrics listed on the Swiss Impact Store.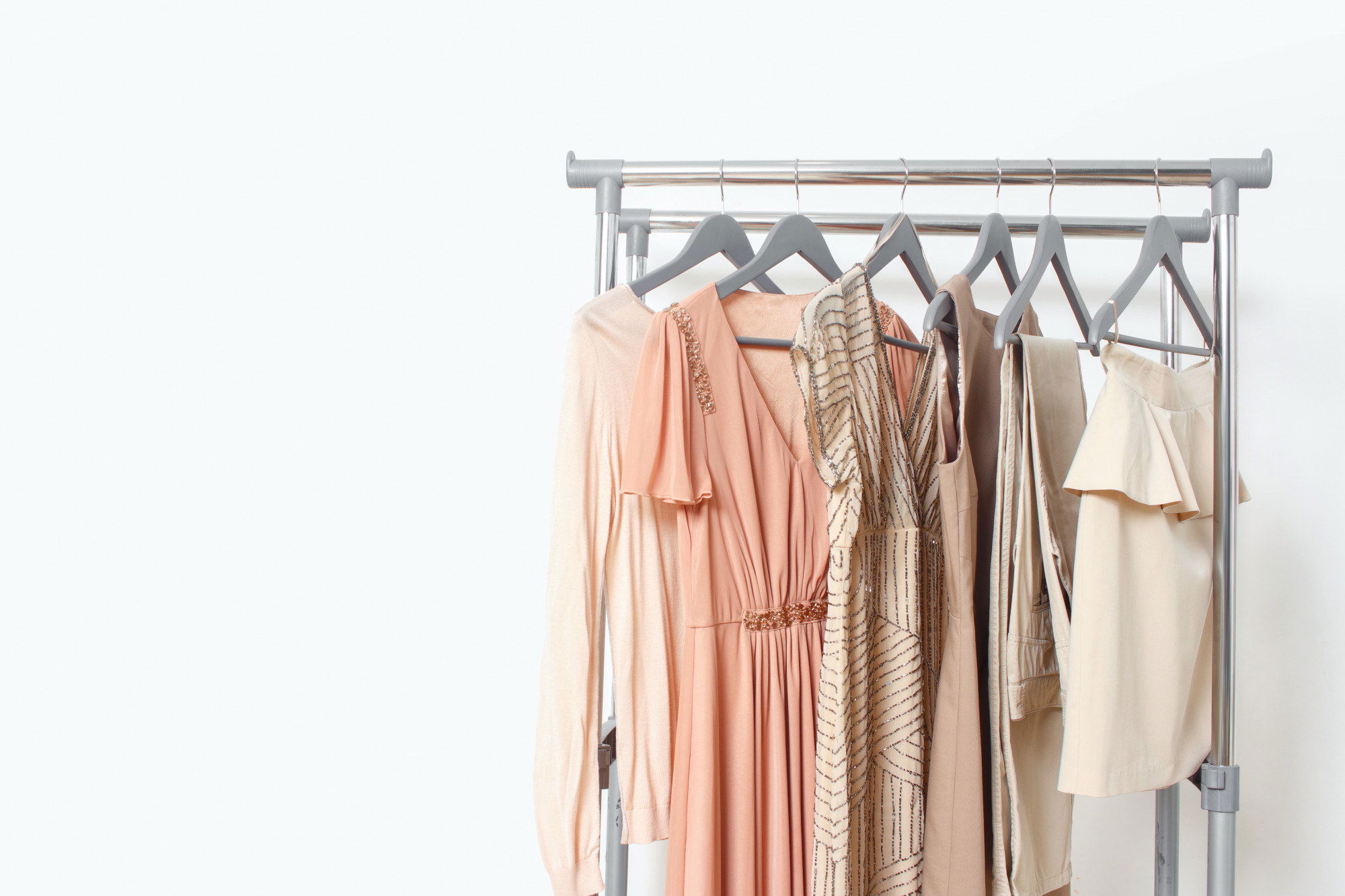 Making Sustainable Lifestyle Transformation Easy
SiS is more than a simple e-commerce platform. Our mission is to encourage, help, and inspire people to look for sustainable sourcing, reduce production waste, carbon footprint, and make conscious choices.
Whether you're on the hunt for sustainable clothing, clean beauty, or ethical homeware, our team has done the hard work for you, carefully screening brands before ever being displayed at SIS.
So all that's left for you is to shop with peace of mind.
Oh honey, don't miss out on all the fabulousness on our Instagram.
Give us a follow, and let's stay connected! And hey, if you want to see your beautiful face or amazing reviews featured on our website or Instagram, don't be shy-tag us in your posts using #swissimpactstore and @swissimpactstore. We can't wait to see what you've got!