Tablescaping In Style: Elevate Your Dining with Fashionable Eco-Friendly Tablecloths, Sustainable Placemats, And More
Discover how to slay your dinner with an extraordinary table while you use eco-friendly tablecloths and sustainable placemats. Fashion and style + Sustainability = A Magical Experience!
Picture this: You're hosting a soiree, have invited family and close friends, and the event is coming in 3 days. Now, you're freaking out about what should be the menu, how it should be presented, and how I'm going to set up my home/apartment for the dinner.
First of all, relax because that'll help you think clearly. Okay? Good. So, you do know what your family and friends like to eat, you cook what they like.
Tablescaping is one of the components that can make your dinner a bit more memorable. Let's help you go beyond the ordinary and decide how you're going to tablescape. This doesn't have to be as fancy as a restaurant. All you need is love & thought into it.
In this blog, we're going to cover how you can tablescape using sustainable accessories like eco-friendly tablecloths. We're a big believer in "Small changes can make a big difference". Thus, we never let any chance go unnoticed to make our land greener.
Let's go!
The Art of Tablescaping: Going Beyond The Visuals
What is tablescaping? Tablescaping is not about placing the tableware, It's about creating a vibe and a halo effect around your table with those beautiful napkins, dinnerware, silverware & more. Someone who comes and sits with you will ultimately be flown by the vibe you've created.
Tablescaping has main three parts:
Dinnerware: This includes bowls, plates, and serving platters.
Silverware: Spoons, knives, and forks.
Glassware: Water glasses, wine glasses, and champagne flutes.
Also, here are some of the sustainable accessories that you can use to reduce the wastage ratio:
Recycled Glassware: Producing glassware increases air pollution by 20% and water pollution by 50%. You can find brands that recycle glass to decrease those numbers.
Eco-friendly Candles: Candles made from natural waxes like soy or beeswax, are a great idea to utilise in your tablescaping.
Cotton or Linen Napkins: You can find eco-friendly napkins here. They help sustainable practices, enhance table settings, and are soft on hand & skin.
Bamboo or Wood Serving Trays: Ditch the conventional plastic and slay with bamboo and wood alternatives to serving trays.
Biodegradable Tablecloths/paper tablecloths: Eco-friendly, disposable tablecloths have various benefits like being biodegradable, and having a low carbon footprint with soft and natural texture.
Compostable Dinnerware: Compostable plates help reduce methane emissions which reduces the chances of climate change. Plus, it's nice to serve in eco-friendly dinnerware.
Reusable Beeswax Wraps: This is an important accessory for dinner when you've got some meal leftovers. And make your cleaning way more efficient and speedier.
Handwoven Baskets: Handwoven baskets are strong cultural and artistic symbols that represent the spectacular eye you have for things made out of love.
Sustainable Placements: Sustainable placemats like these help contribute to the social initiative of creating a thriving community that's resilient to climate change.
Solar-powered Fairy Lights: Using solar-powered lights is a great idea when you are looking to add a little warmth to your setting.
By now, you've got an idea of potential sustainable accessories that you can use in tablescaping and most of these are easily available, too.
Now, we'll walk you through the whole process from start to end, setting up the table and creating the whole environment.
Let's dive in!
Tips for Instagram-Worthy Tablescaping
When it comes to tablescaping, there are no rules set in stone. It's all about unleashing your creativity and making your guests feel like they've stepped into a fairytale. Here are some tips to help you create an Instagram-worthy table setting that will leave everyone in awe.
1. Mix and Match Like a Pro
Don't be afraid to experiment with different elements. Combine patterns, textures, and colours to create a unique and visually stunning table. Whether it's mixing vibrant napkins with earthy placemats or layering different styles of dinnerware, let your imagination run wild.

Check out this Flower-Dyed Linen Napkin, for example:
2. The Power of Centerpieces
A beautiful centrepiece can be the icing on the cake for your tablescaping masterpiece. Use fresh flowers and eco-friendly candle centrepieces to add that wow factor. And don't forget to compare the height and scale of your table when choosing your centrepiece to create a visually balanced look.
3. Attention to Detail
Pay attention to the smallest details, like folded napkins or personalized place cards, to add an extra touch of charm to your table. These small details show your guests that you've put thought and effort into creating a special experience for them.
4. Lighting Magic
Lighting can play a crucial role in setting the mood for your dinner. Consider using solar-powered fairy lights or candles to create a warm and enchanting ambience. The soft glow of the lights will instantly elevate your tablescaping game and create a magical atmosphere.
The Rise of Sustainable Tablecloths and Placemats
In recent years, there has been a significant shift towards eco-conscious table linens, and it's not just about being sustainable—it's about being fashionable too. Sustainable tablecloths and placemats are making waves in the fashion world, with their unique designs and patterns stealing the spotlight.

These eco-friendly linens are not only good for the environment, but they also add a touch of elegance and style to any dining occasion. From formal dinner parties to casual gatherings, eco-friendly disposable tablecloths and placemats can effortlessly elevate the overall look of your table setting.

What sets these sustainable table linens apart is their versatility. They come in a wide range of designs, colours, and materials, allowing you to find the perfect fit for your personal style and interior decor. Whether you prefer classic neutrals or bold prints, there is a sustainable tablecloth or placemat out there that will suit your taste.
How To Elevate Your Dining with Eco-Chic Tablecloths?
Are you looking for a unique way to spruce up your table? Eco-chic tablecloths will help make an elegant statement.

Made from organic cotton or linen, these tablecloths not only look stunning but also have a low carbon footprint, making them a guilt-free choice. Their soft and natural texture adds a touch of luxury to your table, while their eco-friendly qualities make them a win-win for both style and sustainability.

To elevate your dining experience, choose biodegradable tablecloths with fashion-forward designs and colour palettes. From bold geometric patterns to delicate floral prints, there is a wide variety of options available that will suit any interior style and personal preference. Whether you're hosting a formal dinner or a casual brunch, these eco-chic tablecloths will make your table shine.
Subscribe to our newsletter and save!
Join the SIS community and get 10% off your next purchase.
Tips To Layer Placemats For A Gorgeous Dining Table
Layering placemats is a surefire way to create a visually stunning and fashion-forward tablescape. Here are some tips to help you master the art of placemat layering:
Mix and Match
Play around with different shapes, sizes, and textures of placemats. Combine round placemats with rectangular ones or experiment with various materials like bamboo or fabric. The key is to create contrast and visual interest.
Colour Coordination
Choose placemats that complement your tablecloth or add a pop of colour to your table. Select colours that will create a harmonious and cohesive look. For example, if you have a neutral-coloured tablecloth, you can go for a Handpainted Indigo Placemat Set to make a statement.
Symmetry and Balance
Remember to keep symmetry and balance in mind when layering your placemats. Make sure the placement is consistent and aligned with the edges of the table. This will create a polished and put-together look.
Play with Patterns
Don't be afraid to mix patterns and prints in your placemats. Stripes, polka dots, or intricate designs can add depth and visual appeal to your table. Just ensure that the patterns complement each other and don't clash.
Where To Find The Best Eco-Friendly Tablecloths and Placemats?
For environmentally-conscious shoppers looking for the best tablecloths and placemats, the Swiss Impact Store is the place to go.

At Swiss Impact Store, you'll discover an array of sustainable tablecloths and placemats that are both fashionable and eco-friendly. Their collection encompasses a range of materials and designs that will suit any taste.

Shop with confidence, knowing that each purchase from the Swiss Impact Store supports a sustainable future and contributes to positive social and environmental impact.
Tablescaping FAQs
What can I use instead of a tablecloth?
If you prefer a more casual look, you can use table runners or placemats instead of a tablecloth. These alternatives add a touch of style to your table while still protecting it from spills and scratches.
What is the best fabric for no iron tablecloth?
Polyester is wrinkle-resistance and requires low maintenance. However, it is plastic-based and non-sustainable. You can wash your linen or other eco-friendly tablecloths and hang them separately on a hanger to minimise wrinkles and even flaunt a wrinkled look as a way to play with textures.
What is the best washable tablecloth material?
Organic cotton is a popular combination of washable AND eco-friendly tablecloths. It is durable, and stain-resistant, and you can easily toss it into the washing machine for hassle-free cleaning.
What can I use instead of a tablecloth for a wedding?
If you're looking for alternatives to traditional tablecloths for a wedding, consider using elegant runners or overlays to add a touch of elegance and sophistication to your tables. You can also opt for textured fabric or lace for a romantic and dreamy look.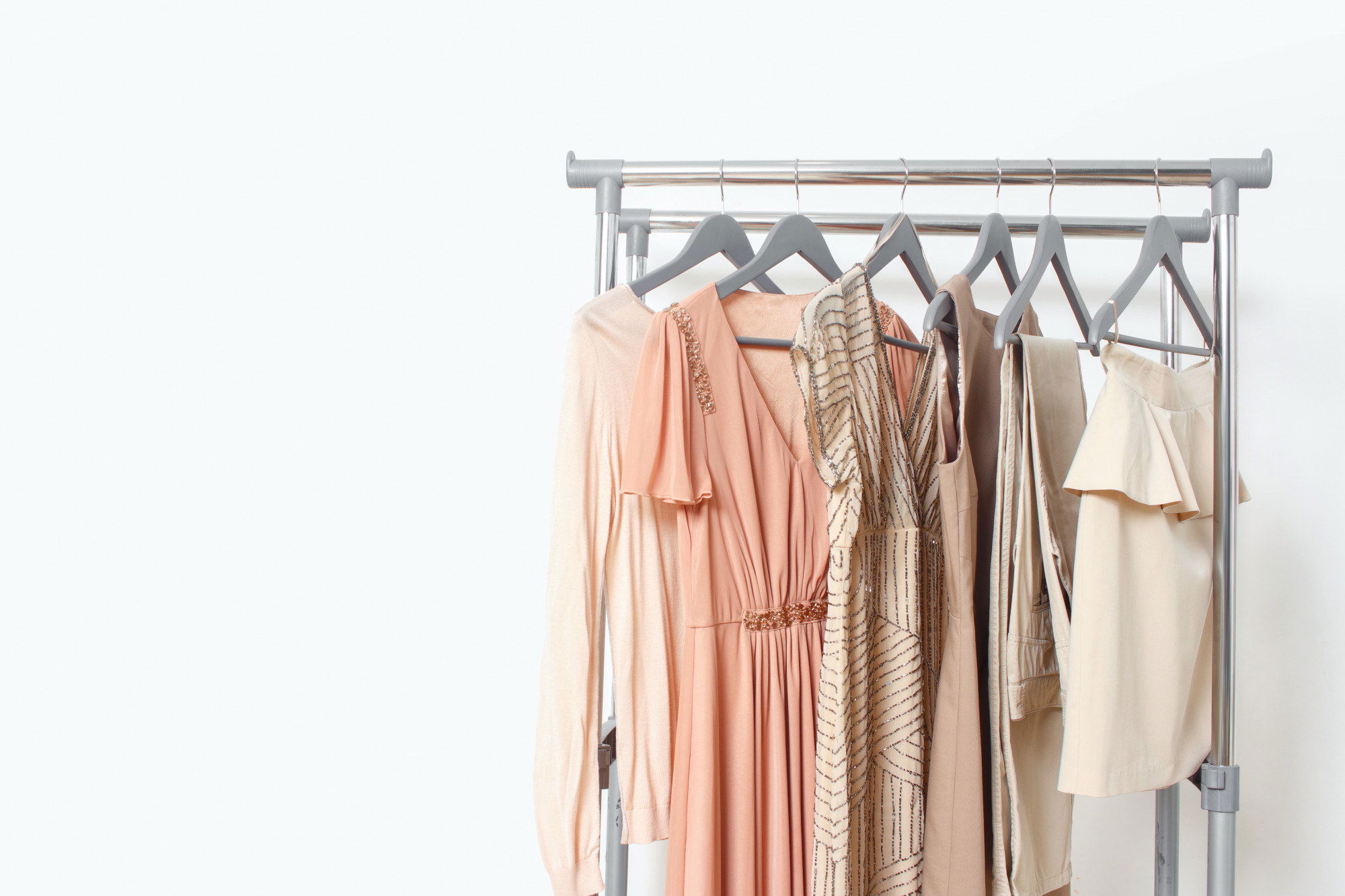 Making Sustainable Lifestyle Transformation Easy
SiS is more than a simple e-commerce platform. Our mission is to encourage, help, and inspire people to look for sustainable sourcing, reduce production waste, carbon footprint, and make conscious choices.
Whether you're on the hunt for sustainable clothing, clean beauty, or ethical homeware, our team has done the hard work for you, carefully screening brands before ever being displayed at SIS.
So all that's left for you is to shop with peace of mind.