The Soft and Silky World of Lyocell Fabric: A Beginner's Guide
Step into the soft and silky world of Lyocell fabric with our beginner's guide! Discover the secrets of this eco-friendly material and how it's made.
It is estimated that by 2025, the global lyocell market will be worth over $1.5 billion! From high-end fashion brands to everyday clothing lines, lyocell is becoming a must-have in any wardrobe.

Many fashion brands have started incorporating lyocell fabric into their collections. The popular fashion retailer H&M has used lyocell in their clothing since 2004 as part of their sustainable materials initiative.

So, why not keep up with the trend and learn everything about this goo-for-you, good-for-planet fabric? Let's dive into the soft and silky world of lyocell and why it's becoming a game-changer in the textile industry.
What is Lyocell Fabric
So, you're wondering what "lyocell fabric" is about? Well, let me break it down for you.

Lyocell is a fabric made from wood pulp, which is a fancy way of saying it's made from trees. But don't worry; it's not like cutting down a whole forest just to make one shirt. The trees used for lyocell are grown sustainably and harvested in an eco-friendly way.

It's super soft and silky to the touch. Think of the softest t-shirt you own, and then multiply that by 10. That's how soft lyocell feels against your skin. It's also breathable, letting air flow through it so you won't get sweaty and uncomfortable.

But here's the cool part: even though Lyocell feels delicate and soft, it's strong and durable. You won't have to worry about it falling apart after just a few wears. Plus, it's naturally resistant to wrinkles, so you won't have to spend much time ironing or steaming your clothes.

To sum it up, lyocell is a pretty amazing fabric. It's sustainable, soft, strong, and wrinkle-resistant. What more could you want?
Benefits of Lyocell Fabric
Now, let me tell you all about the wonders and benefits of Lyocell fabric.
Eco-friendly: Why Lyocell is the Future of Fashion
First and foremost, lyocell is an eco-friendly option as it's made from sustainable wood sources. Plus, the manufacturing process is a closed-loop system, which means that the solvents and chemicals used are recycled and reused, reducing waste and environmental impact.
Sensitive Skin? No Problem! Lyocell is Here to Save the Day
If you have sensitive skin, you'll be happy to know that lyocell is gentle and hypoallergenic. It won't irritate your skin or cause any allergic reactions.
Get Ready to Get Comfy: The Silky Smoothness of Lyocell Fabric
There's nothing better than a silky soft fabric that doesn't irritate your skin. Lyocell has a luxurious, silky texture and drapes beautifully, making it a popular choice for clothing like dresses, blouses, and skirts. It feels soft and comfortable against your skin, which is why it's often used for intimates and loungewear.
Sweat No More: Why Lyocell is the Ultimate Moisture-Wicking Fabric
If you sweat a lot and are always stinking, no worries, as Lyocell is also super absorbent. Due to this reason, it's used for bedding, towels, and other home textiles. It can absorb up to 50% more moisture than cotton, making it a great choice for humid climates or people like you.
Stronger Than You Think: The Surprising Durability of Lyocell Fabric
Despite its delicate feel, lyocell is actually really strong and durable. It won't easily tear or wear out, and it's naturally resistant to wrinkles, so you won't have to spend much time ironing or steaming your clothes.
No Wrinkles!!
Lyocell fabric is the real MVP when it comes to being wrinkle-resistant. Wanna know why? It's all thanks to the super tight and strong molecular structure of the fibers which makes it harder for wrinkles to form in the first place, and if they do, they bounce back into shape way better than other fabrics. Plus, Lyocell has some serious moisture-wicking powers, which means it won't hold onto wrinkles caused by dampness. So you can say goodbye to ironing and hello to a crease-free wardrobe with Lyocell!
How Can You Wear Lyocell Fabric?
Lyocell can be used in a wide range of clothing styles, from casual to formal. Here are some ideas on how to wear Lyocell for any occasion:
Casual Chic: Try Lyocell Shorts or a Jumpsuit
Lyocell shorts or a jumpsuit are perfect for a casual day out. They're comfortable and breathable, making them a great choice for running errands, hanging out with friends, or lounging at home. Pair them with some sneakers or sandals, and if you want to add some colour to your outfit, add vibrant jewellery, and you're good to go!
Dress to Impress: Opt for a Lyocell Blouse or Dress
If you're heading to a dressier occasion, a Lyocell blouse or dress is a great option. They come in bold colours and prints that will make you stand out in a crowd. Add some statement jewellery and a pair of heels, and you'll look and feel amazing.
Mix and Match: Lyocell Goes Well with Other Natural Fibers
Lyocell also pairs well with other natural fibres like cotton, linen, and wool. Try layering a Lyocell blouse under a cosy wool sweater or wearing a Lyocell skirt with a cotton t-shirt. The possibilities are endless!
Go Boho-Chic with a Lyocell Maxi Dress
A lyocell maxi dress is perfect for channeling your inner bohemian goddess. Pair it with some strappy sandals and a floppy hat, and you're ready to hit the beach or attend a summer music festival.
Dress Up Your Work Wardrobe with a Lyocell Blazer
A Lyocell blazer is a stylish and professional addition to any work wardrobe. It's lightweight and breathable, making it perfect for the office or a business lunch. Wear tailored pants and pointed heels with them for a chic and sophisticated look.
Keep It Cool and Casual with a Lyocell T-Shirt
A lyocell t-shirt is a comfortable and stylish option for everyday wear. Pair it with jeans and sneakers for a laid-back look, or dress it up with a skirt and cat heels for a night out.
Stay Comfy and Cozy with Lyocell Loungewear
Lyocell loungewear is made for those lazy days spent at home. A Lyocell jumpsuit or romper is a comfortable and stylish option for lounging around the house or doing chores…
Add a Pop of Color with a Lyocell Scarf
A lyocell scarf is a versatile and stylish accessory that can be worn in a variety of ways. Use it to add a pop of colour to an outfit, or wear it as a headscarf to keep your hair out of your face on a windy day. You can also wear it as a belt with a solid-coloured outfit for a more boho look.
Tips to Care For Lyocell Fabric
Show Some Love: Check the Label!
Don't forget to check the care label on your Lyocell garment before washing it. The label will provide specific instructions on how to care for the fabric.
Keep it Cool
You should always wash Lyocell fabric should in cold water to prevent shrinkage and damage. Avoid using hot water or washing the fabric in the dryer, as this can cause it to lose its shape.
Use a Mild Detergent, Sweetie!
Choose a mild detergent that is specifically designed for delicate fabrics. Never use bleach or fabric softeners, as these can damage the fabric.
Hang Loose: Air it Out, Cool it Down!
Lyocell fabric should be air-dried to prevent shrinkage and damage. Hang your cloth on a clothesline or lay it flat to dry rather than using the dryer.
Don't Burn It Up
If your lyocell garment is wrinkled, you can iron it on a low heat setting. Avoid using a high heat setting, as this can cause the fabric to melt or burn.
Store it Right, Honey!
To keep your Lyocell garments looking their best, store them properly. Fold them neatly and place them in a cool, dry place away from direct sunlight.
How to Shop for Lyocell Fabric
If you're interested in adding lyocell to your wardrobe or home textiles, here are some tips for finding high-quality garments and textiles:
Look for reputable brands
Research brands that prioritize sustainable and ethical production practices. These brands are more likely to use high-quality lyocell and ensure fair labour conditions. One such brand is Swiss Impact Store.
Check the label
Look for garments or textiles made from 100% lyocell or a blend with other natural fibres. Avoid products that contain synthetic fibres.
Feel the fabric
Lyocell should feel soft and silky to the touch. Check the fabric's weight and drape to ensure it's high quality.
Check for certification
Always check the certifications like the Oeko-Tex Standard 100, which ensures that the fabric is free from harmful chemicals and safe for human use.
Read reviews
The best way to buy Lyocell fabric is by looking for customer reviews to get an idea of the quality and durability of the product. Reviews can also provide insight into the fit and sizing of garments.
The Future of Lyocell: How This Fabric Is Shaping the Fashion Industry and Beyond.
Lyocell fabric has been gaining popularity in recent years, and it's showing no signs of slowing down. In fact, it's expected to become an even bigger player in the fashion industry and beyond.

Sustainability is a major driving force behind the increasing popularity of lyocell. As consumers become more aware of the environmental impact of fashion, they're turning to eco-friendly options like Lyocell. This demand is leading to more brands incorporating lyocell into their collections.

The versatility of lyocell also contributes to its popularity. From casual to dressy, it may be worn in a variety of ways, and it is also utilised in home textiles like bedding and towels. Additionally, it blends well with other natural fibres, making it a fantastic option.

But it's not just the fashion industry that's taking notice of Lyocell. The medical industry is also exploring its potential. Lyocell's moisture-wicking properties and hypoallergenic nature make it an ideal material for wound dressings and other medical applications.

As the demand for sustainable and versatile materials continues to grow, it's safe to say that Lyocell has a bright future ahead. We can expect to see more brands incorporating lyocell into their collections and even more innovative uses for this eco-friendly fabric.
Final Words
For those who value both style and sustainability, lyocell fabric is a practical and sustainable solution that is ideal. It is a popular choice for textiles used in both homes and clothes because of its supple and smooth feel, breathability, and durability. Lyocell clothing can endure for years with careful care, making it a fantastic investment for both your wardrobe and the environment.

Wanna shop the best lyocell products? Head over to Swiss Impact Store for the most stylish collection.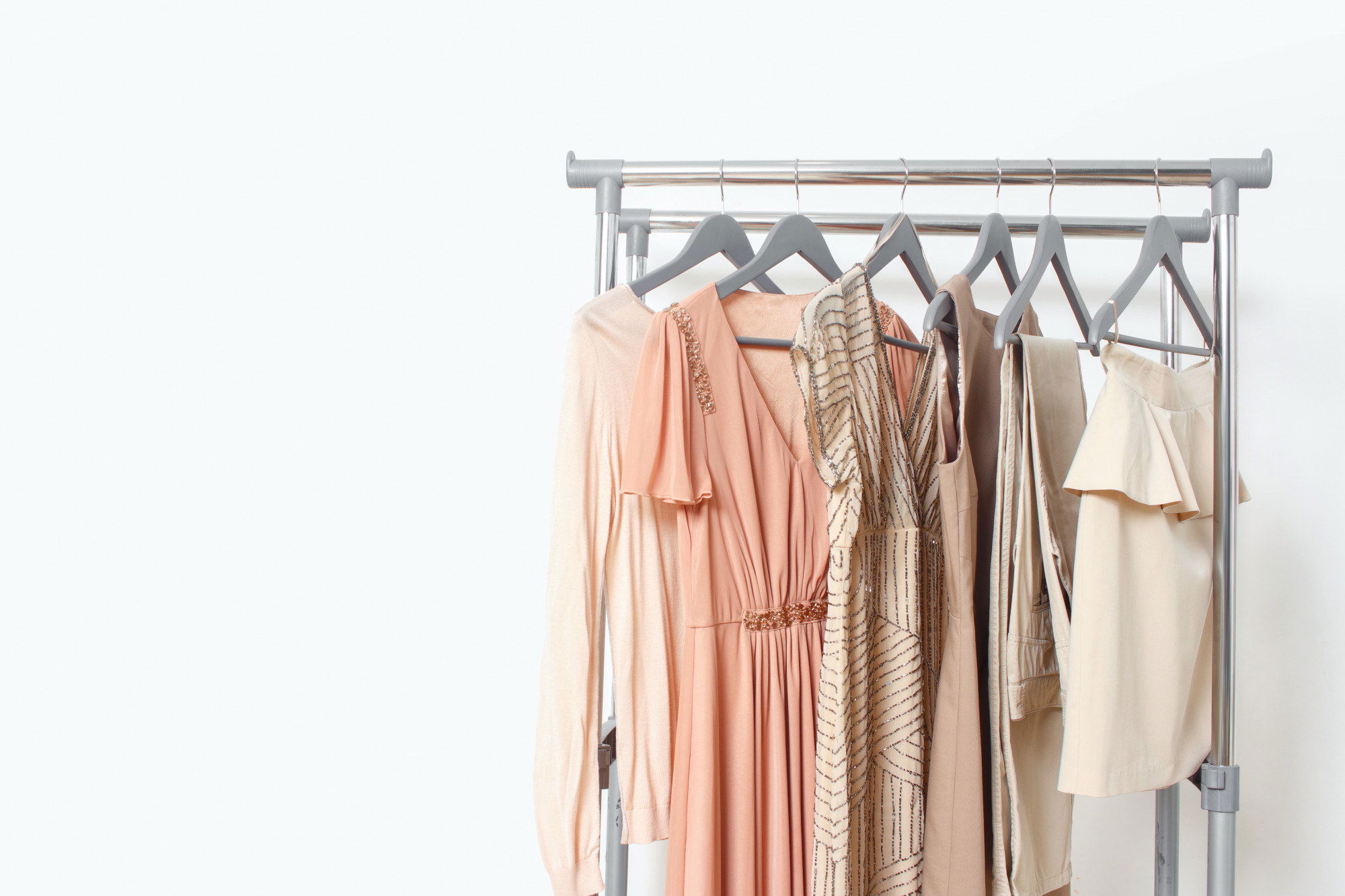 Making Sustainable Lifestyle Transformation Easy
SiS is more than a simple e-commerce platform. Our mission is to encourage, help, and inspire people to look for sustainable sourcing, reduce production waste, carbon footprint, and make conscious choices.
Whether you're on the hunt for sustainable clothing, clean beauty, or ethical homeware, our team has done the hard work for you, carefully screening brands before ever being displayed at SIS.
So all that's left for you is to shop with peace of mind.